Add Ovarian Cancer license plates to the current list of Colorado specialized plates
337
people have signed this petition.
Add your name now!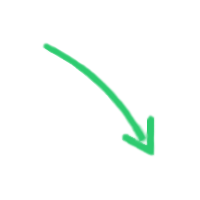 337

people

have signed.

Add your voice!
Maxine K.
signed just now
Adam B.
signed just now
This petition is for Colorado resident motor vehicle owners only, asking Colorado to add an Ovarian Cancer Awareness license plate to the list of current specialty plates available. If approved by the legislature, the specialty license plates would be produced. The specialty license plate will remain in production as long as more than 3,000 plates are in circulation. If the circulation drops below 3,000 plates, the state DMV can retire the license plate. Please sign if you would be committed to the cause by purchasing a license plate if approved.

Ovarian Cancer is referred to as the silent killer because there are usually no symptoms until the cancer has progressed to advance stages but there are some symptoms to look for. 95% of women diagnosed with ovarian cancer experience one or more of these symptoms: bloating, abdominal pressure or pain, feeling full quickly when eating a meal, urinary urgency or frequency. Women who experience even one of these symptoms for more than two weeks in any given month should report the symptoms to their doctor (preferably a gynecologist) and have ovarian cancer ruled out by having a pelvic exam, transvaginal ultrasound and CA­125 blood test. Unfortunately, there is no routine screening test for ovarian cancer, as pap smears screen for cervical cancer.
The American Cancer Society estimates that in 2015, about 21,290 new cases of ovarian cancer will be diagnosed and 14,180 women will die of ovarian cancer in the United States. Ovarian cancer accounts for about 3% of cancers among women, but causes more deaths than any other cancer of the female reproductive system. Sadly, about 75% of ovarian cancer cases will have spread to the abdomen by the time they are detected and most patients die within five years.

This cancer devastates so many lives from not only the patient but family and friends along the way. There is not a lot of information or awareness out there currently for ovarian cancer. My family had no idea what we had coming to us when our mother was diagnosed in February of 2013. She was a healthy, active, 60 year old and all of our worlds were turned upside down when we got the news. She was found to be platinum resistant, meaning that most chemo drugs use platinum to fight off the cancer, they were found ineffective. She still had a positive attitude, faith and lots of hope. Unfortunately, after a two year battle, she passed away March of 2015. She did everything she could from the day she was diagnosed to the day she died to spread awareness. Now it is our turn, to continue in the fight for all who have fought, for those who are currently fighting and for all those who will fight against this horrible disease.
FOR YOUR PETITION TO BE VALID, YOU MUST:
1) LIVE IN COLORADO AND BE A COLORADO MOTOR VEHICLE OWNER
2) COMPLETE ALL INFORMATION REQUESTED (full name, full residence address, including county of residence)
3) COMMIT TO BUYING THE LICENSE PLATE WHEN IT BECOMES AVAILABLE