Add Epsilon-4 into Nine-Tailed Fox Mod
25
people have signed this petition.
Add your name now!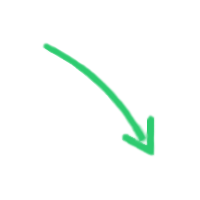 25

people

have signed.

Add your voice!
Maxine K.
signed just now
Adam B.
signed just now
MTF Epsilon-4 ("The British Revolutionaries")
Old Task Force Mission: MTF E-4 is a task force dedicated to searching SCP-1678 ("UnLondon") for hostile threats or survivors who accidently entered SCP-1678, and deal with the containment of SCP-049 and termination of any instances of SCP-049-2. Epsilon-4 will help other task forces (Such as Tau-4 and Epsilon-6) establish a defensive perimeter around SCP-1678. They may launch an attack on the Natural History Museum when ready. Only British units that came from London or England that have already been in a Task Force before are accepted into Epsilon-4, the colonies of the once British Empire are not allowed to join. Epsilon-4 was formed to help Tau-4 and Epsilon-6 build a defensive perimeter around SCP-1678 and terminate or contain any SCP-1678-A's that charge at them.
E-4 assists in containment of:
SCP-049
SCP-1678-A
SCP-1678-B
SCP-1678-C
New Task Force Mission: MTF E-4 must now attempt to make civilisation in Undublin prior to the SCP-001 event, and assist any other task forces defending Undublin from any SCP-001 instances that make it, who shall assist with SCP-1678-A, B and C if they are cooperative with working together. Any survivors of the SCP-001 event who make it to Undublin shall be given necessary resources to make sure that civilisation may be rebuilt again, after the SCP-001 event caused [REDACTED] casulties. If any instances of SCP-1678-A, B or C refuse to cooperate will and shall be terminated as to prevent civilisation ending.
E-4 assists in working with:
SCP-1678-A
SCP-1678-B
SCP-1678-C