Add Brian Collins to Mexico Official dream lineup of CASTAWAY with Southern Ground
272
people have signed this petition.
Add your name now!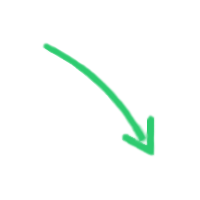 272

people

have signed.

Add your voice!
Maxine K.
signed just now
Adam B.
signed just now
Now that the Zac Brown Band has announced their 2017 Castaway with Southern Ground vacation we have something exciting to add. For the first time ever we want to crowd source a band choice for the CASTAWAY with Southern Ground musical lineup. And we choose the Brian Collins and his band. And what we al can do is make some noise. Last year we broke ground by bringing Brian Collins to Mexico to play the Castaway 2016 Show.
Many of you sign the petition in hope that Zac Brown himself would hear us and bring the very talented singer and song writer Brian Collins to this amazing event. And as you know Zac must have heard us and Brian Collins was added to the show for one appearance and he ripped the roof off of the Hard-Rock in River Maya Mexico that night. This was wright after Zac Brown Band finished on the main stage of the first show night.
The Zac Brown Band are a hard act to follow. But Brian Collins played a flawless show to a packed standing room only crowd. He was accompanied by some of the ZBB boys like John Driskell Hopkins, Daniel De Los Reyes and Jason Eskridge. The show went from a great show to a real main event as you could feel it in the air with each song he played. And this was the main event for Brian Collins where the previous night he played a full show for some of his and Zac Brown Bands eager fans at Fat Tuesdays on Cozumel. It was called the "Brian Collins Healing Highway Hangout Cozumel" and it was a complete show from great music and friends wright down to a song ending with a confetti finish. Since then Brian Collins and his band has been busy on a nationwide tour and has played countless venues building up more and more stream. Recently Taylor guitars added Brian Collins to their all-star list of artists on their Artist Endorsement Program. This is sure to be a big year for Brian Collins and his band now we want you to be a part of it bay making history.
We want the Brian Collins and his band to be formally added to the musical line-up for the 2017 Castaway with Southern Ground in Mexico. This will help propel an amazing artist to the next level and will add to a long list of amazing accomplishments he has done thus far. And we have much more in store that will make this trip unforgettable and here is how.
The 2017 Castaway event will be spread out over 4 days in Mexico. To most of you who are investing this kinda of money. You will want to get the most bang for your buck. And some may feel that with this type of expense the 4 days is just not enough. We know dollars don't go as far as they used too so you need to get great value for all your hard earned cash. And we hear you. I'm proud to say the solution is The Healing Highway or the "Brian Collins Healing Highway Hangout Cozumel" to be exact. In addition to the event plan on coming a little early and hang out on Cozumel and enjoy the time and be "Barefoot with the Brian Collins Band" in Cozumel. Warm up with some white sandy beaches, some suds (beer that is) and great music as we party with the Brian Collins and his band as they play a few days in a tropical paradise. This type of event is a once in a lifetime opportunity. I mean where can you hag out with the band and listen to a few days of awesome music. And then jump on a ferry with the band and head over to the Castaway show.
So we need to hear you so make noise. Please sign the petition and share it with all of your friends. We also ask that you cruise over to our Facebook page. Here we would like everyone to post a video and tell the world that you want to see Brian Collins and his band added to the official line-up for the shows. And as last year all the Brian Collins and his band show will be live streamed on Periscope so if you can go or not you will be part of the show and be there. We will be broadcasting as mush as we can. And we will do our best to bring some behind the scenes footage to our dedicated viewers that no one else will see.
Add Brian Collins and his band to the CASTAWAY with Zac Brown
Add the Brian Collins and his band to the 2017 CASTAWAY Zac Brown Band musical line-up (Formally)
And join us for a pre-show party on Cozumel!