Add African Countries to the list of Eligible Countries for free international calling | T-Mobile for Business
43
people have signed this petition.
Add your name now!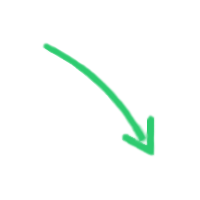 43

people

have signed.

Add your voice!
Maxine K.
signed just now
Adam B.
signed just now
Dear Deutsche Telekom and Timotheus Höttges (CEO),

It has come to the attention of some of your customers who have families in Africa that no African country was included in the free international calling plan that is ongoing as a result of COVID19. We would like for T-Mobile to include African countries that patronize your telecom company so that we too can have access to our families during this pandemic. I for one have a family plan with 5 lines with your company and will appreciate the opportunity to call my family in Nigeria, West Africa. I have other families and friends with family and business plans that also feel the same way. Kindly consider revising your list to include all your loyal customers worldwide. We all have a need to call our families.
We would like to have access to landline or mobile device as the countries you are currently providing the services for. Other options you could consider for your customers is 30 minutes to an hour daily free call time to their families.
Thank you.
Below is a list of the countries currently covered by your COVID19 Plan
Supporting customers who need to call families overseas.

We are currently offering free international calling for all T-Mobile customers to landline (and in many cases mobile) numbers in many countries.
Argentina

Type

Effective Date

Landline only

March 27, 2020

Australia

Type

Effective Date

Landline+Mobile

March 24, 2020

Austria

Type

Effective Date

Landline+Mobile

March 13, 2020

Belgium

Type

Effective Date

Landline+Mobile

March 13, 2020

Brazil

Type

Effective Date

Landline+Mobile

March 24, 2020

Chile

Type

Effective Date

Landline+Mobile

March 24, 2020

China

Type

Effective Date

Landline+Mobile

March 13, 2020

Czech Republic

Type

Effective Date

Landline+Mobile

March 13, 2020

Denmark

Type

Effective Date

Landline+Mobile

March 13, 2020

Estonia

Type

Effective Date

Landline only

March 13, 2020

Finland

Type

Effective Date

Landline+Mobile

March 13, 2020

France

Type

Effective Date

Landline+Mobile

March 13, 2020

Germany

Type

Effective Date

Landline+Mobile

March 13, 2020

Greece

Type

Effective Date

Landline+Mobile

March 13, 2020

Guam

Type

Effective Date

Landline + Mobile (including roaming calls to and from the US)

April 1, 2020

Hungary

Type

Effective Date

Landline+Mobile

March 13, 2020

Iceland

Type

Effective Date

Landline+Mobile

March 13, 2020

India

Type

Effective Date

Landline+Mobile

March 27, 2020

Indonesia

Type

Effective Date

Landline only

March 27, 2020

Israel

Type

Effective Date

Landline only

March 24, 2020

Italy

Type

Effective Date

Landline+Mobile

March 13, 2020

Japan

Type

Effective Date

Landline only

March 24, 2020

Latvia

Type

Effective Date

Landline only

March 13, 2020

Liechtenstein

Type

Effective Date

Landline only

March 13, 2020

Lithuania

Type

Effective Date

Landline only

March 13, 2020

Luxembourg

Type

Effective Date

Landline+Mobile

March 13, 2020

Malaysia

Type

Effective Date

Landline+Mobile

March 19, 2020

Malta

Type

Effective Date

Landline only

March 13, 2020

Monaco

Type

Effective Date

Landline only

March 13, 2020

Netherlands

Type

Effective Date

Landline+Mobile

March 13, 2020

Norway

Type

Effective Date

Landline+Mobile

March 13, 2020

Panama

Type

Effective Date

Landline only

March 27, 2020

Poland

Type

Effective Date

Landline only

March 13, 2020

Portugal

Type

Effective Date

Landline only

March 13, 2020

Republic of Ireland (Ireland)

Type

Effective Date

Landline+Mobile

March 17, 2020

Romania

Type

Effective Date

Landline+Mobile

March 27, 2020

Russia

Type

Effective Date

Landline only

March 27, 2020

San Marino

Type

Effective Date

Landline+Mobile

March 13, 2020

Singapore

Type

Effective Date

Landline+Mobile

March 27, 2020

Slovakia

Type

Effective Date

Landline only

March 13, 2020

Slovenia

Type

Effective Date

Landline only

March 13, 2020

South Korea

Type

Effective Date

Landline+Mobile

March 13, 2020

Spain

Type

Effective Date

Landline+Mobile

March 13, 2020

Sweden

Type

Effective Date

Landline+Mobile

March 13, 2020

Switzerland

Type

Effective Date

Landline only

March 13, 2020

Thailand

Type

Effective Date

Landline only

March 24, 2020

Turkey

Type

Effective Date

Landline only

March 24, 2020

U.K. (England, Scotland, Wales, N. Ireland)

Type

Effective Date

Landline only

March 17, 2020

Vatican City

Type

Effective Date

Landline only

March 13, 2020