Acuity Public Schools
17
people have signed this petition.
Add your name now!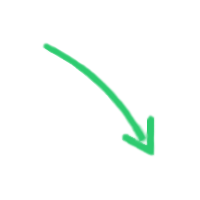 17

people

have signed.

Add your voice!
Maxine K.
signed just now
Adam B.
signed just now
Are you concerned about the direction of public schools today?
Do you feel public school choices intentionally exclude diverse communities' representation in their policies, practices, curriculum, and school cultures?
Are you against banning ANY books or curriculum materials in a culture where our students in underserved communities' literacy and math scores are decreasing?
Are you concerned about the mental well-being of our community's children?
Are you aware that public school children's suicide rates continue to increase?
Do you feel school staff deserve a school to employ them without trauma-induced practice, thus, allowing them to live healthy and productive lives in and out of school?
If you answered yes to any of the questions above, we, the Board of Directors, ask for your support to help bring a solution to the above concerns. We invite you to read our mission and vision, and if you support this type of school coming to Durham, North Carolina, answer the survey questions below and sign our petition.
Our mission is to provide an affirming and trauma-informed environment ensuring students and staff a safe space for exploration, learning, and proficiency.
Acuity Public Schools' vision is where all students and staff are seen, understood, supported, and appreciated with love for the assets they bring into the school community. All identities are respected and represented in all academic and culturally responsive practices regardless of ability, gender, sexuality, race, ethnicity, or religion. Our school will honor historically marginalized students and staff's lived experiences and cultures, centering their identities in curriculum, discourse, and instruction. The school uses a daily inclusive social-emotional curriculum and Positive Behavior Intervention and Supports to forge a community of mutual respect among all school community stakeholders and cultivation of positive relationships. Through culturally responsive teaching, learning, and leading, our school creates an environment where individual identities are supported and encouraged, giving the learning community, students, and staff freedom of expression with the cultivation of togetherness and communalism.
Our school understands that our serviced communities may come with academic barriers. We train and work with all community stakeholders to identify and address all levels of traumatic stressors. As a trauma-informed school, we only employ adult and child-centered practices that promote individual and collective wellness. We treat all staff as individuals and value their unique differences while professionally growing their needs.
As a blended learning environment, our academic programming uses online learning programs to provide students with individualized instruction geared towards mastering missing building blocks necessary for grade-level proficiency. In addition, students receive daily grade-level content direct instruction from highly trained and coached educators. Our classes spark learning curiosity through project-based learning and scientific inquiry to explore content beyond textbooks. We are a culture of readers, as book studies are required for staff and students to build, enhance, and expand our knowledge of any context. Our school teaches reading using the science of reading to ensure all readers are comprehending beyond grade-level Lexile levels. Mathematics is taught from a conceptual understanding versus rote memorization. Our science and social studies curriculum will highlight inclusive contributions while creating learning opportunities for inquiry and exploration into today's society.
Our scholarly community is guided by and rooted in our six-core value pillars, accountability, community, tolerance, integrity, optimism, and noble. Combined, these six pillars create the acronym ACTION. As a community of ACTION, Acuity Public Schools holds each other accountable through strategic goal setting and reflecting. Our learning community uses performance portfolios to measure our success and provide further learning opportunities continually. Staff and students publish performance learning portfolios virtually for the community's review each academic year. The school uses community feedback to improve our practices. Our school also empowers staff and students' voices through activism and community service projects.
Acuity Public Schools promotes healthy work-life balances for staff members providing solutions to the global and national educational community to combat burnout and high turnover. We believe that when staff members are healthy, we create and sustain rich learning environments on all levels. Our learning environments allow us to eliminate intellectual and social barriers, allowing all learners to excel in any post-graduation option of their choosing while being a positive change agent in the global community. Our intentional workaround trauma gives learners healthy processes to address and decrease the greater likelihood of the next generation of adults experiencing psychological and behavioral health challenges, including relational and economic struggles, higher mortality, and crime rates.