The people of Côte d'Ivoire need your help
445
signers.
Add your name now!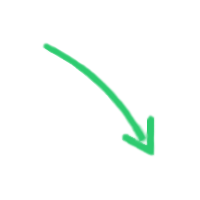 445

signers.

Almost there!

Add your voice!
Maxine K.
signed just now
Adam B.
signed just now
To:
Congressman Howard L. Berman
Congressman John Boehner
Senator John F. Kerry
Senator Richard G. Lugar
Senator Harry Reid
Congresswoman Ileana Ros-Lehtinen
I am writing to urge you to take action in Côte d'Ivoire (also known as the Ivory Coast). The situation continues to spiral out of control with all signs pointing to a second civil war. I understand that Congressman Donald M. Payne recently authored H. Res 85 calling for a renewed focus on the crisis in Côte d'Ivoire to pressure Laurent Gbagbo to step down. I would like to urge you to support this resolution and urge you to continue passing similar legislation.
Since the election results were announced, Gbagbo has refused to leave power. His supporters have been attacking neighborhoods in the capital and regions that are loyal to Alassane Ouattara, resulting in hundreds of deaths and hundreds of thousands displaced. The Associated Press is now reporting that Gbagbo's forces have been using war-like weapons, including mortars and rocket-propelled grenades against innocent civilians.
It seems that the international community is content with condemning the violence without actually enforcing their speeches. While the international community continues to wait, Côte d'Ivoire is under curfew; Gbagbo's army arrests, tortures, or simply shoots protestors (more than 300 people killed according to the UN), freedom of speech is banned, the economy is collapsing, and millions of children cannot attend school. Only this week, six women were shot dead and many others wounded by Gbagbo's army for daring to protest. This bloodshed will only lead to more violence. We absolutely cannot continue to issue threats to Gbagbo without intervening to protect the civilian population.
The United States, being an image of hope and democracy to the rest of the world, should be more involved in what is happening in Côte d'Ivoire and should provide intelligence and the pressure needed to prevent the extermination of innocent people, as was seen before in Rwanda and Darfur. We urge you to act quickly before the situation deteriorates to a point where stronger action will ultimately be required. The madness which has started in Côte d'Ivoire will not come to an end unless Gbagbo is removed from power and because, unlike in Tunisia and Egypt, Gbagbo still controls the army. Examples throughout the years have shown us that dictators never stop their killings unless forced to.
I believe that the United States should take action to prevent more massacres. It will not only benefit the people of Côte d'Ivoire but also strengthen the fact that the United States remains a country that represents democracy, justice, and equality.
Thank you for your help.
Sponsor
Action for Cote d'Ivoire Send this letter to your representative in the House: http://www.house.gov/
Links