Action Needed for the Survival of the Canadian North & Mining Sector
155
signers.
Add your name now!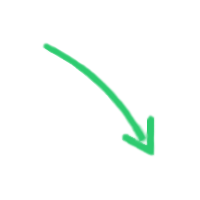 155

signers.

Almost there!

Add your voice!
Maxine K.
signed just now
Adam B.
signed just now
[Pour la version française, naviguer vers le bas de cette page.]

For over 50 years, the flow-through share regime has proven to be a fiscally fair and efficient way that drives rapid job creation in northern communities. Capital raised in this format can only have one purpose – deploying exploration teams looking for mineral resources. A dollar of investment by urban investors (and a dollar of tax deduction) is a dollar deployed in northern jobs (and a dollar of taxable income in the north). If the resource company fails to spend the funds then the investors are denied the deductions. The following recommendations are designed to maintain this fundamental balance under current circumstances.
A. Over 70% of all northern exploration jobs are funded by flow -through share financings. Under the existing rules exploration companies are required to spend flow-through funds within a defined period. With mining camps in Canada shut down, and with the seasonality of northern access, many resource companies are unable to meet the time requirements required by law.
Recommendation
Extend the time horizons in which resource companies may spend exploration flow-through funds (CEE)
Current deadline of Dec 31, 2020 extend to December 31,2021
Current deadline of Dec 31, 2021 extend to December 31, 2022
Penalties for failure to spend flow-through funds within the time frame now in place (Part XII.6 tax) are similarly extended by a year
B. Exploration companies are an integral part of the fabric of northern communities. No one wants to lay off employees. Under the flow-through rules, funds have to be spent on exploration activities. A core cutter has to be working on site, not simply employed waiting at home.
Recommendation
If prior to the government mandated shutdown, employees were otherwise conducting activities funded with flow-through shares then continued salaries, even if not on site, should be eligible as a proper flow-through expense.
C. Companies raising capital for mine development using flow-through shares (CDE) have similar time limits. The rules are a little different for development expenses. The time frame by which to spend the funds is defined in reference to "Renunciation Dates" contained in the subscription agreement under which the flow-through funds were raised.
Recommendation
Maintain flow-through investors' right to claim CDE as per the Renunciation Dates set out in the subscription agreement. Extend the issuing company time limit by which to spend the funds by 1 year. For example, if the Renunciation Date was set at June 30, 2020, the issuing resource company has until June 30, 2021 to spend the funds.
These simple recommendations remedy technical issues which if not implemented will result in significant negative impact on the resource sector and irreparable harm to communities across northern Canada.
These recommendations also lay the groundwork enabling new flow-through financings that will be required to advance northern projects once it's safe to resume work.
Depuis plus de 50 ans, le régime d'actions accréditives s'est avéré être un moyen fiscalement équitable et efficace qui favorise la création rapide d'emplois dans les collectivités du Nord. Les capitaux recueillis dans ce format ne peuvent avoir qu'un seul objectif : déployer des équipes d'exploration à la recherche de ressources minérales. Un dollar d'investissement par des investisseurs urbains (et un dollar de déduction fiscale) est un dollar déployé dans les emplois dans le Nord (et un dollar de revenu imposable dans le Nord). Si la société d'exploitation des ressources ne dépense pas les fonds, les investisseurs se voient refuser les déductions. Les recommandations suivantes visent à maintenir cet équilibre fondamental dans les circonstances actuelles.
A. Plus de 70 % de tous les emplois liés à l'exploration dans le Nord sont financés par des actions accréditives. En vertu des règles actuelles, les sociétés d'exploration sont tenues de dépenser les fonds en actions accréditives dans une période définie. Avec la fermeture des campements miniers au Canada et le caractère saisonnier de l'accès au Nord, de nombreuses entreprises du secteur des ressources sont incapables de respecter les délais prescrits par la loi.
Recommandation
Prolonger les horizons temporels dans lesquels les entreprises d'exploitation des ressources peuvent dépenser les fonds en actions accréditives
La date limite actuelle du 31 décembre 2020 soit prolongée jusqu'au 31 décembre 2021
La date limite actuelle du 31 décembre 2021 soit prolongée jusqu'au 31 décembre 2022
Les pénalités pour ne pas dépenser les fonds en actions accréditives dans le délai actuellement en place (impôt de la partie XII.6) soient également prolongées d'un an
B. Les sociétés d'exploration font partie intégrante du tissu des collectivités du Nord. Personne ne veut licencier des employés. En vertu des règles sur les actions accréditives, les fonds doivent être consacrés aux activités d'exploration. Un coupeur de carottes doit travailler sur le terrain, et non pas simplement être employé à attendre chez lui.
Recommandation
Si, avant la fermeture imposée par le gouvernement, les employés menaient d'autres activités financées par des actions accréditives, les salaires continus, même s'ils ne sont pas sur le site, devraient alors être admissibles à titre de dépenses accréditives appropriées.
C. Les entreprises qui mobilisent des capitaux pour l'exploitation minière au moyen d'actions accréditives (FDC) ont des délais semblables. Les règles sont un peu différentes pour les dépenses d'aménagement. Le délai pour dépenser les fonds est défini par rapport aux « Dates de renonciation » contenues dans l'accord de souscription en vertu de laquelle les fonds en actions accréditives ont été collectés.
Recommandation
Maintenir le droit des investisseurs accréditifs de réclamer des FDC conformément aux dates de renonciation établies dans la convention de souscription. Prolonger d'un an le délai dont dispose la société émettrice pour dépenser les fonds. Par exemple, si la date de renonciation a été fixée au 30 juin 2020, la société de ressources émettrice a jusqu'au 30 juin 2021 pour dépenser les fonds.
Ces recommandations simples remédient à des problèmes techniques qui, s'ils ne sont pas mis en œuvre, auront des répercussions négatives importantes sur le secteur des ressources et causeront des dommages irréparables aux collectivités du nord du Canada.
Ces recommandations jettent également les bases d'un nouveau financement accréditif qui sera nécessaire pour faire progresser les projets dans le Nord une fois qu'il sera possible de reprendre le travail en toute sécurité.