Ackridge Freedom
62
people have signed this petition.
Add your name now!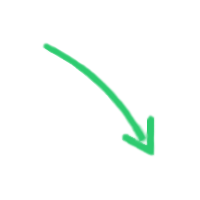 62

people

have signed.

Add your voice!
Maxine K.
signed just now
Adam B.
signed just now
Help us to fight malicious prosecution against William Ackridge!
The State of Maryland vs William Ackridge: The State of Maryland sentenced William Ackridge to five (5) years in prison with three (3) years suspended and two (2) years incarceration. Plus, five (5) years probation with $200,000.00 restitution to be paid in 10 years. The punishment doesn't fit the crime. How can you be charged with theft for $500.00 and have to pay back $200,000.00? They initially wanted to assign 1.3 million restitution but knew that was extreme for the conviction. We already retained an appeals attorney that was waiting for the sentencing hearing. The paperwork for the appeal was faxed over to the Queen Anne's County Circuit Court within an hour after the hearing. They purposely detained Ackridge for 36 hours saying "we have not received the appeal yet".
This is outrageous and "WE" must stand together!
Once you sign the petition, please ignore the next window that solicit for money. That is "NOT" from us, its from this website to obtain money. Thank you!
Links
Here's the written speech my brother delivered before being sentenced:
FINAL STATEMENT
YOU CAN LIE ABOUT THE NUMBERS, BUT NUMBERS DON'T LIE, William Ackridge III
Your Honor;
Mr. Haak has come before this court to plead a monumental loss that's insurmountable to overcome that I supposedly inflicted on him and his family. In reality, his financial decline was way before we converge in May 2008. Fact is, my Two hundred Thousand Dollars kept his business open because Wilmington Trust was shutting him down the first of June 2008 for defaulting on loans.
Yes I did business with Mr. Haak for six weeks, in that time I gave him Two hundred thousand dollars when we meet to keep him open, 1.2 million selling his old inventory, One hundred thirty thousand dollars I put in his account to pay for tax and tag work, which his son Dex Haak withdraw and than file an fraudulent insurance claim, 3.6 million for his entire inventory, Seventeen thousand dollars for August 08 rent and than this court throw me out in 20 days. Add it all up and that comes to Five million one hundred forty seven thousand dollars. I had no access to their accounts; I did not write any checks or withdraw money. All I did in that six weeks was give MR. Haak more and more and more money. How much is enough?
I stand before you today a convicted felon of theft of $500 plus, my first question is what does that even mean? When did $500.00 become a felony? Are you saying I put up 5.1 million to steal 500 dollars? Does my money count? You can't steal what you paid for. Mr. Haak can not sell what he doesn't have. I didn't steal anything, money, vehicles, parts, land or his business. I didn't cancel his franchise license and I was authorized to be on the premises via the two contracts. Whatever Mr. Haak lost was a direct result of his attorney and his own impetuous decisions. This court is letting Mr. Haak take no accountability for his own financial collapse that was happening long before our roads intersected. Mr. Haak sued his attorney for his incompetence in the botched closing. Mr. Haak did not and I repeat did not rely on my words. He even told this court three times that he didn't rely on my word.
I was told by my lawyers to be remorseful, not to offend the court. Your Honor, I'm not here to offend the court, but Mr. Haak stole my money, His lawyer botch the closing, The State Attorney refuse to talk to me, I haven't seen any documents where money or vehicles are missing, yet I face more time in jail than Dr. Conrad Murry and he Killed the king of pop music Michael Jackson. Now that's a theft scheme, I just can't figure out how Mr. Haak got the State Attorney and this court to go along with it.
Yes I am a proud and educated man, I grew up here in QA County from humble beginnings and I work my way to become a very successful Auto Executive where in 2008 I had a line of credit of 5 million from Chrysler and a loan of 5.2 million from Kennedy funding. Yes I have learned a valuable lesson; I though time had change where things were fair, where truth and facts should be the only thing that matter in a court of law, not how someone feels, think or hypothetical something happen.
I strongly disagree with the findings here; this was a business deal that went bad. No property damage, no clients lost and the employees got paid. I met with Mr. Haak lawyers for the last time on this court grounds September 2008 and I offer Five Hundred Thousands dollars to stop this madness, I was told four million or they would prosecute, that I had no rights here in Queen Anne's county. I have the right to appeal. I have hired Erin Murphy Ehman of the law firm Silverman/Thompson/Slutkin/White to handle the appeal. They will file a notice to appeal tomorrow morning.
The right thing to do is grant me a full acquittal of this charge, and let Mr. Haak and myself pay our own way in civil court to settle our difference. If that can't happen, I ask the court to extent my bail from sentence to appeal. I feel and think that the tax paying citizens of QA County has paid enough and should not have to pay the expense to house me for the next 6 month to one year. I have strong family and community ties with strong financial support, and I am not any threat to the human race.
INJUSTICE HERE TODAY, HURTS JUSTICE EVERYWHERE TOMORROW. Dr. Martin Luther King, Jr.
Honorable Sanders: Thank you for giving me this time to express my views.
After Bill Ackridge delivered this phenomenal speech Judge Sanders response was: "Even though everything you say maybe true, it doesn't matter here"....
THERE IS POWER IN NUMBERS! WE NEED YOUR SIGNATURES!....