Accountability of the corrupt in Pakistan
57
people have signed this petition.
Add your name now!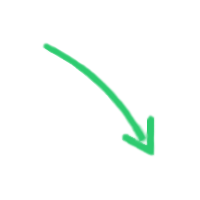 57

people

have signed.

Add your voice!
Maxine K.
signed just now
Adam B.
signed just now
1.1 Addressed to:
1.1.1 The people of Pakistan
1.1.2 Global Citizens who care about transparency and accountability as the primary prerequisites for a stable and well being oriented democracy like and similar to https://www.globalwitness.org/
1.1.3 Honourable Mr Justice Anwar Zaheer Jamali, The Chief Justice of the Supreme Court of Pakistan http://www.supremecourt.gov.pk/web/page.asp?id=187...
1.1.4 General Raheel Sharif, Chief of Army Staff of Pakistan https://en.wikipedia.org/wiki/Raheel_Sharif
1.1.5 . Major (Retd) Qamar Zaman Chaudhry, Head of National Accountability Bureau http://www.nab.gov.pk/
2.1 WHEREAS it is abundantly to all and sundry clear that the present and past "democratic" Governments of Pakistan currently under the leadership of Prime Minister Mian Nawaz Sharif have been involved in corruption as per the following globally respected data sources:
2.1.1 http://www.transparency.org/country/#PAK which ranks Pakistan 117/168 in corruption the world over and http://www.corruptionwatch.org.za/
2.1.2 https://en.wikipedia.org/wiki/Corruption_in_Pakist... lists the details of corruption in Pakistan rather graphically by sectors and is very informative in understanding the quantum and extent of corruption in Pakistan
2.1.3 http://www.dawn.com/news/1254236/corruption-terror... where the US Government warning on corruption linkage with terrorism is highlighted
2.1.4 https://learningpays.wordpress.com/ a blog where I have for years been highlighting how corruption fuels poverty which in turn fuels terrorism
2.2 WHEREAS corruption is further established in the Panama Papers leaks highlighting the role of Pakistan's ruling Prime Minister Mian Nawaz Sharif and his family as shown in http://propakistani.pk/2016/04/05/panama-papers-li... and https://en.wikipedia.org/wiki/Panama_Papers
2.2.1 As per publicly available information at https://en.wikipedia.org/wiki/Nawaz_Sharif#Wealth_... the Prime Minister of Pakistan's net worth is more than 1.4 Billion PKR excluding the Panama leaks amount that is in his children's and brother's names. "In 2011, his assets were worth Rs 166 million which increased to Rs 1.82 billion by 2013.[303] In 2012 he made a net income of Rs. 12.4 million ($1.24 million) in 2012.[304] He was one of the five billionaires who were elected to Pakistan's National Assembly in 2013.[305] In 2015, his declared assets slightly decreased to Rs. 1.75 billion ($17.5 Million).[306]"
2.2.2 Pakistan PM, Mian Nawaz Sharif publicly denied Panama papers inclusion of his name in Pakistan media using tax payer money and was soon corrected by ICIJ Rep http://www.journalismpakistan.com/news-detail.php?...
2.2.3 It is hence evident that the Prime Minister of Pakistan, the most powerful man in the country, is also one of the wealthiest perhaps second to or at par with Asif Ali Zardari https://en.wikipedia.org/wiki/Asif_Ali_Zardari who was commonly known as "Mr 10%" for his involvement in corruption
3.1 It is therefore apparent that under the leadership of Mian Nawaz Sharif, the Prime Minister of Pakistan, no fair investigation can be conducted against him
3.1.1 In the interest of justice and transparency no fair investigation can be conducted under the present Government of Pakistan which has been internationally and nationally proven to be corrupt to the core from elections to financial bunglings in billions of dollars
3.1.2 To conduct a fair investigation it is imperative that the current Government of Pakistan be dissolved and a Caretaker Government be put in place to investigate the corruption carried out by the Prime Minister and also conduct free and fair elections based on proof of corruption
3.1.3 The people of Pakistan trust no civil institution, only the Pakistan Armed Forces are considered above board
3.1.4 Hence I pray to the Courts and people of Pakistan to show their support for General Raheel Sharif as the only man considered above board and honest to institute a fair investigation against Mian Nawaz Sharif, PM Pakistan and ex President Asif Ali Zardari for corruption, abuse and misuse of power and authority and for diverting the course of investigations and justice against them
3.1.5 For this purpose the Supreme Court of Pakistan should invite the Pakistan Army to conduct such an investigation with above board Generals and reputed International Monetary and Finance experts from a World Bank, IMF or similar background, under a fresh caretaker government comprising of honest retired army and civil / corporate sector personnel
4.1 What do I expect from you?
4.1.1 Kindly sign this petition
4.1.2 Please propagate and SHARE it so we have as many to show strength to the corridors of power to make this a reality
Thanking you
Imran Owais Kazmi
+92 335 5566386
http://changepakistannow.wordpress.com