Abuses of Power
183
people have signed this petition.
Add your name now!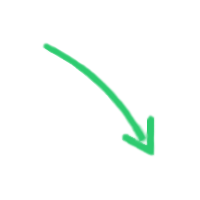 183

people

have signed.

Add your voice!
Maxine K.
signed just now
Adam B.
signed just now
Abuses of Power

The Echelon Program
Watch lists, targeting lists and organized crime


Security - Service Stalking

I, Stephanie Lynne Sarten, am writing this report on behalf of myself and thousands of others, who have been nominated to be placed on government non-terrorist watch lists and programs, resulting in the loss of constitutional rights.

These programs go by codenames, Echelon Program, Carnivore System, Tempest System, Security Stalking, terrorist and non-terrorist watch lists and is known as "Gang Stalking".

These programs are being used illegally, by Rogue members of the Government, wealthy members of Criminal Syndicates and the Corporate Elite as "undercover investigations" that are unconstitutional and result in loss of freedoms.

Individuals that are unknowingly placed in these targeting programs are typically whistleblowers, journalists, activists, and most commonly ex-spouses of the military industrial complex.

The intent of these programs is to discredit the individuals while obtaining financial gain, hiding guilt, and/or to remove the targeted Individual from society via suicide, incarceration, institutionalized or left impoverished and homeless with no resources to fight back.

The most common place these programs are used, but not limited to, is in Civil Litigation where members and family members of the Department of Defense are required to report any disputes to the department, so the department can assist through their legal resources.

DOD Motto - "We Serve Those, Who Serve Us." - resulting in organized crime unbeknownst to those who are targeted as an "enemy".

Illegal Acts
Internet spyware, GPS tracking, Regular and fixed Mobile Surveillance, mail tampering, financial and employment sabotage, slander campaigns, eviction, home break ins, 24/7 surveillance with wireless cameras, voice recording with bluetooth devices, wire-tapping, remote accessing mobile devices, intercepting communication, radio jamming, street theater, unwarranted search and seizures, illegal restraining orders, protective orders and gag orders, poisoning, coercion, extortion, entrapment, assault, murder and many other civil rights abuses.

Sarten vs Serur

Christopher Serur and Family, Attorney Daryl Weinman and Williamson County Judge Betsy Lambeth of the BAR association participated in many of the above illegal acts, falsely contracting Stephanie with an unconstitutional restraining and protective order, resulting in seizure of assets, parental alienation, impoverishment and homelessness.

This is not only unconstitutional, it is a severe abuse of power, using technology that most are unaware exists to stalk, harass, monitor, place under surveillance and violate one's God given inherent rights to life.

This is to be corrected immediately along with payment for damages done and the appropriate punishment for the crime.

I, Stephanie Lynne Sarten, hereby swear under the pains and penalties of jury that the above is true and correct.