ABQ SR FITNESS CENTERS' HIKING--Let's Make Participation Easier
55
signers.
Add your name now!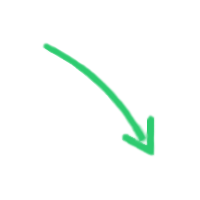 55

signers.

Almost there!

Add your voice!
Maxine K.
signed just now
Adam B.
signed just now
ABQ SR Fitness Centers' Hiking Program Policies & Procedures*
The purpose of this petition is to request changes in the sign-up and waiting list procedures used by the three Sr Fitness Centers' hiking programs (Palo Duro, Los Volcanes & North Domingo Baca) in order to allow more senior hikers the opportunity to participate in these popular hiking programs.
BACKGROUND
The 50+ Sr Fitness Centers have two, 14-person vans available for hikes offered every Monday and Wednesday, April through October. To sign-up for these programs, hikers must fill out, in person, a hiking registration form at the start of each half-year season of hiking (i.e., beginning of April for the first half-year hiking schedule and the beginning of June for the second half-year hiking schedule). Hikes through the Sr Fitness Centers are limited to the first 20 people who sign up. Because there is no longer a fee charged to ride the vans, many hikers sign up for ALL the scheduled hikes on the first day sign-up is available. As a result, the 20 available slots fill up immediately.
Late comers can add their names to the waiting list. As enrolled hikers call in to cancel a hike, the wait-listers receive a phone call from the Fitness Center. However, if you do not answer the call immediately, no message is left and the next person on the waiting list is called immediately. Although enrolled hikers are asked to call in ahead of time to cancel a hike, this does not always happen. On many ocacasions, there are "NO SHOWS" who did not call to cancel. If a registered hiker on the waiting list shows up at the Fitness Center for a scheduled hike, he/she is NOT ALLOWED to go on the hike even though there are seats available in the vans because of these "NO SHOWS". This policy especially is unfair. Why would you have a policy of exclusion and leave hikers behind when there is room for them in the van?
SIGN-UP POLICY AT OTHER SENIOR CENTERS
The sign-up procedure at other Sr Centers offering hiking programs (i.e., Palo Duro, Highland, Los Volcanes, and North Valley) is much more inclusive and user-friendly.At these centers, hikers sign up for a hike only 2-4 weeks in advance of each scheduled hike by calling in to the center. They are NOT required to fill out a hiking registration form (as mandated by the Sr Fitness Centers) prior to doing so. If a hike is full, there is a waiting list. On the day of a scheduled hike, if a hiker shows up at the center and there are NO SHOWS or late cancellations, hikers are welcomed to join the hike that day. This is a fair and inclusive policy in that it gives more seniors a chance to enroll for a hike and it does not exclude potential hikers from participating when there are NO SHOWS.
OUR REQUEST
We, the undersigned senior center hikers, request that the ABQ 50+ Sports& Fitness Centers change their currrent sign-up and wait-list procedures and policies to facilitate user-friendly and more equitable participation in their hiking programs. Adopting the procedures in use by the ABQ Senior Centers' Hiking Programs would be greatly appreciated. As we age, we would like less hoops to jump through. Adopting these less cumbersome policies will more closely align with the mission of the Department of Senior Affairs ..."providing opportunities that involve and assist seniors to achieve their potential..." Thank you for considering this request.
*This petition will be sent to: Joel Mahoney, Program Supervisor, ABQ 50+ Sports & Fitness Centers; Anna M. Sanchez, Director, Department of Senior Affairs