Removal of AMR Executive Board Members for Corporate Mismanagement and Greed
33
people have signed this petition.
Add your name now!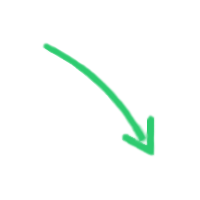 33

people

have signed.

Add your voice!
Maxine K.
signed just now
Adam B.
signed just now
We Need Your Support
Remove AMR Board of Directors from Office
Company:
AMR, the Parent Company for American Airlines, American Eagle and American Connections. A major airline of the United States has been operating since its founding in 1930. During the most recent years AMR has endured tough times and undergone major changes including its CEO Gerard Arpy.
Board of Directors Gerard J. Arpy - Chairman, President and Chief Executive Officer / John W. Bachmann - Senior Partner, Edward Jones, St Louis Missouri / David L. Boren - President, The University of Oklahoma, Norman, Oklahoma / Armando M. Codina - Chairman, Flagler Development Group, Inc., Coral Gables, Florida / Ann M. Korologos, Chairman, Rand Corporation Board of Trustees, New York, New York / Michael A Miles - Special Limited Partner, Forstermann Little & Co., New York, New York / Philip J. Purcell - President, Continental Investors, LLC., Chicago, Illinois / Ray M. Robinson - Chairman, Citizens Trust Bank, Atlanta, Georgia / Rajat K. Gupta - Senior Partner Emeritus, McKinsey & Company, Inc., Stamford, Connecticut / Alberto Ibargüen, President & Chief Executive Officer, John S. & James L. Knight Foundation, Miami, Florida / Dr Judith Rodin, President, Rockefeller Foundation, New York, New York / Mathew K. Rose, Chairman, President and Chief Executive Officer, Burlington Northern Santa Fe Corporation, Ft Worth, Texas / Roger T. Staubach, Executive Chairman, Americas, Jones, Lang, LaSalle inc., Addison, Texas.
Problem:
Immoral Business Ethics
AMR Board of Directors once again has elected to receive bonuses in the form of stock options in the amount of $12.5 million as the company is showing a loss of $505. million in the first quarter and may be losing $15. million in the 2nd quarter. These same Executives have also received $300. million in bonus stock options over past three years while showing losses during these years also.
AMR Board of Directors is negligent in its fiduciary responsibilities to lead this corporation by accepting "Stock Bonus Options" while failing show profits.
AMR Board of Directors refuses to settle any contracts with the 3 major Unions and does not want to negotiations in good faith with its unions who gave concessions to keep AMR from going into Bankruptcy 6 years ago. Their slogan was "Work together, win together" but there blatant disregard for the rank and file who made these sacrifice is appalling and should be stopped. Union Members keep losing more and more while
AMR Board of Directors are getting richer and richer. Moral is at an all time low because of these woring conditions.
AMR Board of Directorshas changed policies some are safe and others are not like out sourcing different departments that may affect how the plane fly. It isn't real good judgement to out source mechanics who care about American Airlines and it product in favor of use out source mechanics who do not care.
AMR Board of Directors keeps adding more fees making the public pay for items which use to be free. These large profits from these item are going directly into the executives pocket yet the company sill is failing to show any profit from them. The Public should be outraged like the unions are.
AMR Board of Directors is using profits from American Airlines to buy and pay for all of American Eagles Planes, Equipment, Supplies, Fuel and other items which is causing American Airlines never profit when they are two seperate companies under the AMR umbrella. AMR should be stopped from doing so! The is robbing from Peter to pay Paul!
AMR Board of Directorsis on destructive path. This path is taking American Airlines, once deemed The Greatest Airline of all US carriers down a slippery slop to its own demise.
The Unions Employees are all outraged and the public should be too!
Please don't let this happen to American Airlines, fix it now before its to late! By signing this petition you are asking Congress and Stock Holders from around the United States speak out and to have AMR's Executive Board Members removed from office at AMR for mismanagement and corporate negligence.
We welcome your comments
Please sign the petition and forward the link to your coworkers, friends and families Our Goal is to reach not only employees but concerned travelers as well. Once we reach 100,000 signatures so we can take action and the proper authorties. Airline Travelers, Employees and Families who wish to stop these abusive tactics by AMR Executive Management in are welcome to sign this petition.
We thank you for your part.
.
Links