Against Asian Art History 2 Requiz: UNFAIRNESS!
67
people have signed this petition.
Add your name now!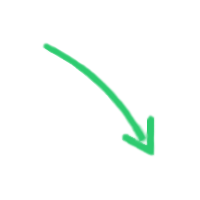 67

people

have signed.

Add your voice!
Maxine K.
signed just now
Adam B.
signed just now
We are writing this petition calling out to all ADM Year2 students to voice their rejections and opinions about the Asian Art History Requiz. It will be a fair and justice way of judgement instead of having listen to just a guy\'s email opinion about the whole situation. 1) There were many, if not all, who were mugging away in preparation for the quiz. Although one might interpret it that for those who truely prepared, having a requiz would be a give-away. But honestly, it has been 2 weeks and to prepare for the requiz, would mean mugging away again to prepare for it. 2) The lecture slides were handed out just about 1 1/2hrs before the actual lecture, and even if many did get hold of the questions prior to the actual quiz, there would not have been enough time to resource for the scripts, especially when the focus has to be on the day\'s lecture. 3) The quiz ISN\'T about identifying the art pieces and their era. It is about writing about the works, our analysis and their representation. A lot goes into listening attentively during lectures, taking down notes, understanding and describing in our own terms. Hence a give-away of 1 1/2hr would have proved insufficient for that, just by judging from the analysis of our quiz scripts would pretty much reveal how much we understand. 4) Preparing for a requiz will still require time. Everyone in their majors are currently tied up in schedules to meet the datelines for their respective final projects. It will be very unfair for those who had dedicated time to put in utmost efforts for the original quiz so as to be able to be more focused in their major modules assignments. 5) If the person voicing out injustice inregards to this quiz issue... then my understanding would be: Why voice it out only 5 days after and not during the quiz itself, it would have been more justice that way Was he truely honourable in what he did 6) If a requiz is for the sole purpose of being fair to everyone. Then, instead of having listen to one-side of the story via an email, it would do more justice to EVERYONE by listening to the views of the majority. Either ways, it is extremely unfair to both parties, in the event of holding a requiz. Hence, a requiz is definitely unfair and unnecessary! We would greatly appreciate it if the respective lecturers could at least consider the views of the majority of the other students. (p/s: We hope that the respective lecturers/department will regard this with utmost consideration and not blacklist the supporters because we have a valid stand.) Thank you.
Sponsor
http://www.ipetitions.com