Americans Against Cap and Trade
32
people have signed this petition.
Add your name now!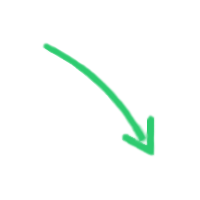 32

people

have signed.

Add your voice!
Maxine K.
signed just now
Adam B.
signed just now
Bill Information: American Clean Energy and Security Act, Bill no. 2454 AKA: Cap and Trade Bill or Climate Change Bill The "Cap and Trade" Bill passed in the House. We must stop it from passing in the Senate. If you are not familiar with what all this bill involves, please, I implore you to look it up. The official name of the bill is American Clean Energy and Security Act. All this bill truly happens to be a huge TAX bill that will put us in even greater debt than we are now. Take this seriously. Obviously, Congress did not. The bill is over 1300 pages long. These 1300 pages were not given to all the congressmen and women until Thursday June 25. Not to mention, over 300 amendments were added at about 4am Friday June 26. They voted on it that afternoon, where it passed 219 to 212 with only 8 Republican votes. There is no possible way they read it all. I don't expect you to. But if this passes, you can expect to watch your electric bill double. You can expect gasoline prices go even higher than they were under Bush, $6 or $7 a gallon(if not more). The goverment will be able to tell you what kind of vehicle you can buy according to where you live, or whether you can sell or buy a house because it will have to pass certain EPA guidelines. This gives the government entirely too much power and is just another step toward socialism. Other countries have tried simliar policies and regulations, and it has failed miserably. This bill will also cause the loss of more American jobs. Companies will not be able to afford energy and whatever changes they will have to make to run "cleanly". So, what is going to happen They will take their business elsewhere so that they can operate without the government telling them what they can and can't do. Research it... if you disagree, then call your senator and tell them "NO" on Cap and Trade. As the Senate gets closer to voting, we will send this petition to as many senators we can. If you are against this so-called Climate Change Bill, which is nothing but a huge tax bill, please sign this petition. Please do your research on this... it's quite frightening how much control the government is trying to have on our everyday life and how expensive this is going to be for every single one of us. Thank you. *NOTE*....After you sign petition, ipetitions.com will ask for a donation. Your name will go on the petition whether you give or not. If you do not want to give, just close the page. Thanks for your signature.
Sponsor
My name is Andrew Champion. I'm just an average, hard-working, American who is fed up with the government running our lives. I have stood by and done nothing for too long. This isn't much, but it's a start. We, as Americans, must stop this bill. It is crucial for our freedom. I believe we do need a change. A change back to the basics of the Constitution. I know I'm not alone on this. Please sign this petition.