SaferA143 Safer A143 Stradishall Wickham Street Wickhambrook
79
signers.
Add your name now!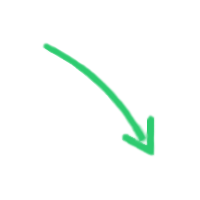 79

signers.

Almost there!

Add your voice!
Maxine K.
signed just now
Adam B.
signed just now
Villages join forces to campaign for safer A143
FEBRUARY 2013 UPDATE: Two neighbouring villages that are campaigning for speed limits have joined forces to put pressure on road authorities.
Stradishall, which wants a 40 mph limit on the A143, and Wickham Street, which wants its 40 mph limit reduced to 30 mph, are to lobby Suffolk County Council together.
The two villages have been using a state-of-the-art radar to record the volume and speeds of traffic passing through the two villages.
"Nearly 90 per cent of traffic goes through the Wickhambrook-to-Clare crossroads at over 40mph. We believe that is too fast for a busy crossroads, particularly given that about 1,000 of the 5,000 vehicles each day are lorries and vans," said resident Tony Gearing.
Mr Gearing's family live in a cottage on one side of the A143 and have a market garden on the other side.
"We risk our lives every time we cross the road. Because there is no speed limit drivers do not slow down at all, even when we are crossing with our toddlers. Drivers act as if they own the road and we shouldn't be there."
Despite this "selfish behaviour" by drivers, the Gearing family has helped when vehicles have crashed near his home – at least three times in the last six months.
"I am told 10 people have died on this stretch of road. Even though the deaths have been over many years, it is still 10 too many. A speed limit is well overdue."
Wickham Street, which is next door to the old part of Stradishall, has a 40 mph speed limit, which is broken by 54 per cent of the vehicles passing through – about 2,500 vehicles every day.
Resident Sam Sykes said his family has to be very careful when exiting their drive. "Even though we are 100 yards from the national speed limit sign, drivers start to accelerate while they are still in the built-up area.
"More than once we have had to make an emergency stop because an overtaking car or bike doing 70 to 100 mph is coming straight at us on the wrong side of the road.
"If Stradishall had a speed limit up to the start of our speed limit, fewer motorists would be tempted to drive like idiots."
Wickham Street wants its 40 mph speed limit cut to 30 mph to match the speed limit in Chedburgh. "We too have properties that front on to the main road. We also have a dangerous crossroads which they do not. There is no logic as to why they have a lower speed limit," added Mr Sykes.
Suffolk County Council has a moratorium on accepting applications for speed limits from parish councils except in special circumstances. The two villages believe their radar research proves it has special circumstances.
NOVEMBER 2012:Since launching this petition, I have heard from a person who has lived in the area for many years. He says there has been three deaths on this stretch of road in the last 20 years. If anyone can shed any light on these: dates, who died, how and exactly where? I will then add this information to that which we put before local councils.
AUTUMN 2012: A Stradishall family is calling upon drivers who use the A143 through the village to drive slower and for the local authorities to reconsider the 60mph speed limit.
Tony Gearing, of Woodfarm Cottage, said: "We moved in less than two years ago, and in that short time we have picked a mother and baby out of their car in a ditch over the road, found bits of vehicles that have mounted the kerb on our verge, and seen the road closed for accidents.
"It's only a matter of time before someone is killed and we have been told that people have died at the Wickhambrook crossroads in the past."

Mr Gearing invited his neighbours and other people affected by speeding on the A143 between Haverhill and Bury St Edmunds to join him in a campaign called 'Take a minute – save a life!'
He explained that the unrestricted part of the A143 from just past the Stars & Jars shop to the hill down to the closed Plumbers Arms at Wickhambrook is two miles long.

"At 60mph it takes two minutes to drive this stretch of road. Yet it passes a busy crossroads and the entrances to many homes and businesses. Each one is an accident waiting to happen, and an 60mph someone, possibly everyone involved, is likely to die.
"If drivers were to slow down to 40mph accidents are less likely to happen and the participants have a greater chance of surviving."
Mr Gearing is a former national newspaper journalist and founder of the charity YOPEY or Young People of the Year. Aged 52, he lives at Woodfarm Cottage with his wife Jo, 39, and two youngest children, Nathaniel, three, and Noah, two.
He has set up an online petition at ipetitions.com/petition/A143Stradishall. If he gets 100 signatures he will consider calling a public meeting and inviting local councillors and emergency services to take part.
"If drivers take one more minute to drive this stretch of road, it's not just the lives of villagers that might be saved – it could be their own!"
Sponsor
Tony Gearing of Woodfarm Cottage, Stradishall, near Newmarket, Suffolk CB8 8YN, and Sam Sykes, of Wickham Street.
Links