A Worthy Investment in our Kids' Future
96
people have signed this petition.
Add your name now!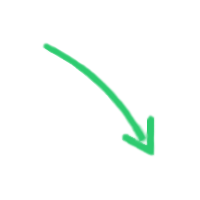 96

people

have signed.

Add your voice!
Maxine K.
signed just now
Adam B.
signed just now
TO: FCHS Principal Margo Bruce, Don Stribling, and members of the Fluvanna County School Board
FROM: FCHS Band Parents
Fluvanna County High School has an award-winning high school marching band and music program that has been built up steadily over the past 10 to 15 years. It is one of several components to our school community that every Fluvanna resident can be proud of. A program such as this is a result of many years of music classes on the part of the students, coupled with strong mentorship and opportunities to grow through challenges such as performances and competitions. At the high school level, the students can showcase the culmination of this hard work in performances that serve their community of fellow students, teachers and administration, as well as the greater community in the form of concerts, pep rallies, performances at athletic events, competitions, and providing music at local parades. We recognize that steady financial support from the administration (through salaries and stipends) plays an important role in keeping our music programs competitive throughout our region. This support is a clear indication that the program is worthy of its investment, and this results in strong, long-term retention of staff.
We recognize that there is a call for interested candidates in the recently vacated FCHS Band Director position, and like you, we are eager to find the best-suited person to fill this position. After all, not only does the FCHS Band represent our community, but the band program builds many lifelong skills for our students such as public speaking/performance, leadership, teamwork, and mentoring, to name a few. Studies have also shown that students who are active in a music program tend to score higher on many of their academic tests and tend to stay out of trouble more than those who do not. Keeping these valuable benefits in mind, we want to make sure that our school is presenting a competitive package for the incoming FCHS Band Director.
While we understand that the salary and contracts for incoming Band Directors have certain guidelines, we are aware that there is also a stipend program at FCHS that helps many coaches, program directors, and teachers carry out activities they are involved in that are outside the scope of the traditional, academic class time. The band program depends on this annual stipend to continue to provide the complete experience for each student, not only for their co-curricular requirements, but also for their service commitments.
We have a question for you, which is, where can we find the information of how the stipends are distributed each year? And where can we find the information that lists what program receives what stipend? Not only should this information be transparent and available to all Fluvanna families, but we want to ensure that the stipend being offered to the incoming Band Director remains competitive, fair, and will meet the realistic needs. For example, we know that the Band Director anticipates working over 240 hours beyond what is required of his or her 11-month contract, and therefore we want to ensure that the Band Director is offered a stipend that will reflect adequate compensation. Please help us present Fluvanna County High School as a competitive place to work, and that its administration clearly values its investment in its band programs. Not only do we want to hire the best Band Director for the upcoming academic year; we would like this Band Director to feel like he or she and the program are seen as worthy to stay for the long-term.
[written by Gabriela Dech]