A Stamp in Honor of Lt. Fr. Vincent Capodanno
241
people have signed this petition.
Add your name now!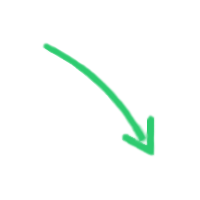 241

people

have signed.

Add your voice!
Maxine K.
signed just now
Adam B.
signed just now
DISCLAIMER: Donations are not required to sign. Any money donated goes directly to the website not us.
A Petition to the U.S. Postmaster General
to issue a Commemorative Stamp
to honor Medal of Honor recipient
Lt. Fr. Vincent Capodanno.
Please indicate your support by signing the petition below. Also, please add your City and State Address, together with your e-mail, which we will use to keep you informed as to the status of the effort.
If you have any questions please direct them to Domenic G. Amara, Ph.D., President of the Pirandello Lyceum ( domamara@aol.com) or Virginia Gardner, President of the National Chapter of the Italian American Alliance ( virginiagardner@aol.com) . Thank you.
We the undersigned, petition the Postmaster General of the United States to issue a Commemorative Stamp to memorialize Lt. Fr. Vincent Capodanno.
Lieutenant Father Vincent Capodanno was born February 13, 1929, in Staten Island New York. Vincent was the youngest of 10 children. His father was an immigrant from Gaeta, Italy, and his mother Italian American.
In 1949 Vincent entered the Maryknoll Missionary Seminary. He was ordained in 1958. Fr. Capodanno began his career as a missionary and traveled to Taiwan, Hong Kong and South Vietnam. Fr. Capodanno became a lieutenant in the Navy Chaplain Corps in Vietnam on December 28, 1965. In 1966 he requested to serve with the Fleet Marine Force in South Vietnam. Lt. Fr. Capodanno completed his commitment to the service in 1967. He extended his tour and was active in the 1st Battalion, 5th Marines, where he was known for attending to and sharing the hardships of suffering Marines.
On Labor Day, 1967, Lt. Fr. Capodanno heard of marines in his Battalion being attacked, with several that had died. When Lt. Fr. Capodanno heard of the number of marines down, he went voluntarily to administer last rites and comfort the wounded. Lt. Fr. Capodanno was injured after refusing to evacuate. He refused medical attention and eventually died alongside his wounded fellow marines. On January 7, 1969, Lt. Fr. Capodanno was honored in a ceremony where his family received the Medal of Honor in his memory.
Lt. Fr. Capodanno's memory has been honored with several awards including:
1971 Knights of Columbus campaigned for a memorial in his home burrow.
1974 Seaside Blvd. was renamed Fr. Capodanno Blvd.
1976 New York City declared July 3rdFather Capodanno day.
1977 on Fr. Capodanno Blvd a monument of him praying over soldiers was placed at the Fr. Vincent Capodanno Catholic Academy.
There are several other memorials in honor of Lt. Fr. Capodanno throughout the world. In addition to these memorials, we would like to see a stamp honoring this hero.
More detailed information is available by searching Lt Fr Capodanno on Wikipedia.com.