A SECOND CHANCE for Tracen Franklin
259
people have signed this petition.
Add your name now!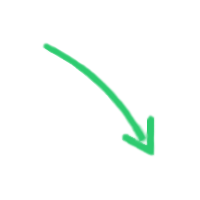 259

people

have signed.

Add your voice!
Maxine K.
signed just now
Adam B.
signed just now



Tracen Franklin....... A outstandingyoung man was a typical adolescent enjoying his life. Just 18 years old at the time of this incident,Tracen had just graduated high school and was a freshman at Alabama State University. Just a mere 3 years ago Tracen was on a track towards reaching his life's goal, which was to finish college and to hopefully play professional football.


However, while visiting home for the weekend, Tracen attended a party and was involved in a fight in which a young man lost his life.

Yes, he made a mistake, had a lapse in judgment and was involved in a life altering situation...but does that make him a killer?

Do you recall ever making a mistake? Do you remember thinking "I really messed up"? Well he did just that, he messed up, he never imagined that this could happen to him. However, should he pay for it with the rest of his life? Is it JUSTIFIABLE to Condemn him to Prison without ANY consideration for REFORM? Ask yourself, is there any REDEEMING QUALITY for a young man's FIRST OFFENSE, especially Tracen who had such a bright future ahead?

Tracen is the ONLY ONE who ADMITTED to his role in this TRAGEDY, APOLOGIZED for his actions, but yet he was the ONLY defendant out of four who faced the DEATH PENALTY. This is NOT JUSTICE.

Due in part to the overwhelming National Media Coverage the facts of the investigation were disheveled therefore, Tracen's role was magnified and he faced the Death Penalty and after enduring acomplex and lengthy trial Tracen received a sentence of LIFE without the possibility of Parole in 2012.

WAKE UP PEOPLE...PRISON can not be the answer for every body...there has to be room for REDEMPTION!

We are soliciting your help because we need you…we need your help, so Tracen may have a voice! By donating to his defense fund you become a part of a community who believes that Tracen Franklin deserves a second chance and that if given an opportunity he can make meaningful contribution to society!


Tracen now 22, has another chance due to SEVERAL motions filed on his behalf to dispute numerous trial errors, including inconsistent WITNESS TESTIMONY and QUESTIONABLE Jury practices. Tracen has been granted a hearing in hopes of obtaining a NEW TRIAL. We stand in need of your immediate assistance so that Tracen Franklin can secure counsel for his new trial tentatively set forFebruary. Please help himso thathe will not continue to waste away in a system that does not care. Tracen is housed at Hays State Prison known as one the worst prisons in Georgia.This facilityis void of any educational or rehabilitation programs. Daily Tracen witnesses what real life criminals areand he is NOT one of them.

This young man is fighting for his LIFE......Will you help?


It is said that "one finger pointing blame cannot make an impact. But five fingersballed up can deliver a mighty blow." Please become a part of that FIST!

Thank you in advance…

Fighting Mother, Sonia Barber!!