A School within the D.O.E. for Cognitive Learning Disabled Students of Staten Island, N.Y.
149
people have signed this petition.
Add your name now!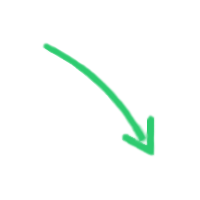 149

people

have signed.

Add your voice!
Maxine K.
signed just now
Adam B.
signed just now
We the citizens of the County of Richmond, New York, petition the State and City of New York to dutifully provide our children with Cognitive Learning Disabilities including but not limited to; Dyslexia, Dysgraphia, Dyscalculia, Dyspraxia, Dysphasia, Aphasia, Central Auditory Processing Disorders, Visual Processing Disorders and Nonverbal Disorders, with a public school within the Department of Education, to meet their individual learning needs. This has been guaranteed to them under the FAPE ACT 1973, which states, "To be appropriate, education programs for students with disabilities must be designed to meet their individual need to the same extent that the needs of nondisabled students are met. An appropriate education may include regular or special education related aids and service, to accomodate unique needs of individuals with disabilities.""The quality of education services provided to students with disabilities must equal the quality of services to nondisabled students. Teachers of students with disabilities must be trained in the instruction of individuals with disabilities. Facilities must be comparable, and appropriate materials and equipment must be available."Duncan, Arne. U.S. Dept. of Education(July 1999). Free Appropriate Public Education for Students with Disabilities: Requirements Under Section 504 of The Rehabilitation Act of 1973. Retrieved from https//www2.ed.gov.
Our Cognitive Learning disabled children on Staten Island have been neglected far too long and have been forced to leave our borough to get a 'free and appropriate' education. This has even been acknowledged by our own Borough President James Oddo, as he stated in an appeal to School Chancellor Farina last year,"More than 9,000 SI students have dyslexia,which affects the ability to read and process in a way and at a speed that others take for granted."Lore,D. Staten Island Schools Lack Services for Students With Dyslexia ;BP Oddo demands Action by Dept. of Ed. (Dec. 2014). www.siliv.com
Many Learning Disabled Students have to travel off the Island for an adaquate education. As many as six buses leave SI daily as early as 6:30am, transporting youngsters for an hour and a half each morning and afternoon. That's three hours daily these children have to commute for school. Not only is it unfair ...it's an outrage!
This is because, unlike the NEST program for Autistic Children, there are NO current programs within the Department of Education for Dyslexic or Cognitive Learning Disabled students on SI.
There are currently no true Ortin Gillingham progams properly being used in any District 31 schools. "Ortin Gillingham programs use multi sensory approach to teaching reading skills that has proven to be highly successful for students diagnosed with dyslexia. The Department of Education doesn't recognize a diagnosis of dyslexia on a child's Individualized Educational Plan (IEP); dyslexic children are usually given a broader tag of "learning disabled."Lore,D.(Dec. 2014). Staten Island Schools Lack Services for Students with Dyslexia; BP Oddo demands actions by Dept. of Education. www.silive.com
We on Staten Island are tax payers and deserve a say in the way our school funds are allocated. Our children are our future. They deserve better and should no longer be neglected. We demand our fair share of the educational funds.According to recent data, "the amount owed to New York City is $2,528,932,296.00. The total student enrollment is 948,261 and the total amount owed per student is $2,666.92. The amount owed to District 31R is $154,550,440.73, the total number of students is 57,951. http://www.howmuchnysrobbed.nyc Malik,F(2015) How much does NY State owe your school?
Governor Andrew M. Cuomo, Mayor Bill DeBlasio, and Chancellor Carmen Farina, heed our cries for our children's educational needs andgrant us a school/program on Staten Island within the D.O.E., designed to meet the needs of our children with Cognitive Learning Disabilities, NOW!