A safer bus stop for our children - Coast Road, Porthtowan
69
people have signed this petition.
Add your name now!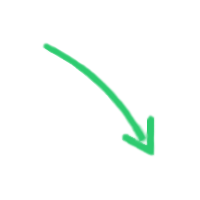 69

people

have signed.

Add your voice!
Maxine K.
signed just now
Adam B.
signed just now
This is a copy of the email I have sent to Cornwall Council...
Dear Sirs,
I am a concerned parent of Atlantic Way in Porthtowan. My 7 year old son attends Mount Hawke Academy and, since September, has been travelling on the school bus.
During the time we have spent getting to and waiting at the bus stop on Coast Road, Porthtowan, I have become increasingly concerned about the safety of the children.
I currently take my child, plus two others, to the bus stop in the morning. I have provided a google map image of the bus stop for your ease of reference. My main concerns are as follows: -
1. For us to be able to cross directly to the bus stop from the other side of the road, we have to stand on a grass verge. There is no pavement.
2. This part of Coast Road is a 60 mile an hour road! Far too fast for a residential area!
3. Looking to the right as we try to cross there is a completely blind corner, which makes seeing oncoming traffic almost impossible. We have to resort to standing quietly to listen for the traffic.
4. Once at the bus stop there is not much room for all the children and adults to stand a safe distance away from the road. There is often 10 children and 4 or 5 adults at this small bus stop, which is inches away from a 60 mile an hour road.
I would like this matter to be taken very seriously, especially in light of the tragic news today from County Antrim. (http://www.bbc.co.uk/news/uk-northern-ireland-30003531)
I would like to see the following matters dealt with as a matter of urgency: -
1. Turn the grass verge into a Pavement to enable a safe and sturdy place to cross the road.
2. REDUCE THE SPEED LIMIT! This is a residential area and as such the speed limit should be 30 at the most and NOT 60 miles an hour!
3. Put in place a zebra crossing, with warning signs for traffic on the blind corner.
4. There is so much unused space behind the bus shelter. Cut away some shrubs and get the shelter moved back a safe distance away from the edge of the road and provide adequate space for at least 10 children and 5 adults!
I hope to hear from you by return. In light of the tragic news today, I sincerely hope you take this matter very seriously. The safety of our children MUST be put first.
Yours faithfully
Mel Hayward
Reply from Council...
Dear Mel
Thank you for your email which explained the issues that you and your son face on the Coast Road off Atlantic Way.
I am aware of the area as I have spoken before to residents of Towan Cross about the speed of traffic. I have also spoken to Cornwall Council's Passenger Transport Unit about the bus service and with Cornwall Council's School Crossing Patrol team to see if the numbers of people crossing the road at Atlantic Way justify a School Crossing Patrol officer.
I can advise that a site assessment has been ordered and I await the results of that survey.
In terms of a pedestrian crossing, before one can be installed (which I may say is at a cost of around £60,000), it is necessary to conduct a survey called a PV2count. This is a survey directed by the Department for Transport and I can advise that there are no pedestrian crossings in Cornwall that do not meet the criteria set out in this survey.
A PV2count takes place over the course of a day. Officers count the amount of traffic using a road and the number of pedestrians (usually vulnerable road users such as children count double). The purpose of this survey is to count the number of potential conflicts.
The criteria for this survey is incredibly hard to meet. For example, a survey took place directly outside a school in Camborne and still didn't meet that criteria. I am extremely doubtful therefore that the Coast Road would come anywhere near the numbers needed. With that said, with a school crossing survey taking place, it may be that we can meet that criteria and have someone to aid the children at these times of the day.
In addition, I am proposing that the speed of the road from Porthtowan to Towan Cross be reduced to 40mph. There are very specific criteria surrounding the reduction of a speed limit to 30mph and I regret that the road does not have sufficient properties opening directly onto the road to justify that. This is criteria set by the Department for Transport. Councillor Joyce Duffin has attempted to get the speed limit reduced in the past to no avail however, I propose that this gets looked at once again.
The extension of a speed limit to include the crossroads is not as simple as merely moving the signs, before I can do so, it would be necessary to create a Traffic Regulation Order. A Traffic Regulation Order involves a considerable amount of legal and consultation work which not only can take a great deal of time to complete but also costs a minimum of £3600.
I regret in these difficult financial times that Cornwall Council has provided me with no funds to carry out this type of work. In the past few years, Cornwall Council has provided the elected members with a small highway improvement fund which has been used to fund Traffic Regulation Orders amongst other schemes.
In these times of austerity however, even this budget has been discontinued for 2014/15.
There is however a new mechanism that is being put into place that involves the input of the local member who is required to assess the impact of any scheme against the Connecting Cornwall goals before submitting a formal scheme request.
Further to this, I can confirm that your Cornwall Councillor, Joyce Duffin, has made an application for changing speed limits in the area and that your request has been added to that scheme for consideration. I cannot set a timescale as to when the scheme will be taken forward as this decision resides with Cornwall Council's transportation team however I can confirm that your request has been noted and that an application has been made.
In the meantime, I will ask out maintenance teams to look at whether we can clear an area around the bus stop to accommodate more people