A REQUEST FROM GUARDIANS
22
people have signed this petition.
Add your name now!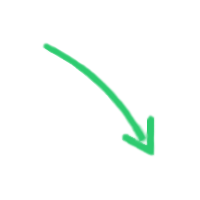 22

people

have signed.

Add your voice!
Maxine K.
signed just now
Adam B.
signed just now
Bungie! Destiny has gone through a lot of changes and updates in the past year, specially to weapons that have impact in the Crucible. We thank you for the hard work, it means you are listening, but it has not solved what we wanted or hoped for.
Many people have complained and left destiny because of such changes to weapons we used and loved, they all had their characteristics we loved. We want to go back to when we used to see a variety of weapon users like Thorn user against The Last Word user or the Messenger against Hawkmoon or Mida Tool or Red Death, it's not as fun as it used to be. The way Destiny is right now is boring and frustrating because one weapon in particular is
dominating in the Crucible now and it's the Pulserifles we don't want same mistake like year 1 with the Autorifles , I have gone through some youtube videos and streamers all saying the same thing "year 1 weapon settings was more fun".
At the beginning of Destiny Weapon balancing was broken some weapons were overpowered and you fixed some of them but left some of them underpowered useless and unusable ....so we demand, as the fans of this game that we love, that this petition reaches Bungie so we can go back to those glorious and fun days...
HAND CANNONS: They are meant to be deadly at Close range for fast firing low impact hand canons, and Close to Mid range for low rate firing hight impact hand cannons, but not to compete with scout rifle in long range, and you did fix that but you also downgraded the stability which doesn't make sense for a close range weapon.
Now let's talk about known hand cannons, (Thorn) was a beast in year 1, we all know that, but all it needed was little adjustment in range and impact with poison decrease damage, so it wont kill in a two shot or 1 shot + incendiary or arcbolt grenade .
(The last word) was meant to be deadly in close range only, so it needs the stability of year one but needs to reduce range to zero for close combat. (Hawkmoon) is fixed now with splitting the Luck In Chamber in one shot but feels heavy after each shot, it just needs a stability fix.
3- AUTO RIFLES are good as they are now with small adjustment needed in low impact autos .
4- SIDE ARMS they need to be deadly in close range to compete with shotguns so raise the impact but lower the range,
5: PULSERIFLES they are almost good as they are now and they are dominant now but if you fix what we ask for they will be used and not forgotten like the weapons we mentioned but low impact pulserifles needs to be reduced in range, The mid and long range is meant for high impact pulserifles.
6: SNIPERS you fixed the luck in chamber one kill body shot thank you for that, We recommend to lower the aim assist to a maximum 50-55 sniping wasn't meant to be easy.
7: (EXOTIC PERKS) We want to mention something about Exotic Perks. They are called Exotic because they are supposed to be special. So if I'm using an exotic weapon or armor, I need to be absolutely certain that I want this particular exotic because I can use it in only one slot, So
be smart about it if you downgrade or nerf something. You can fix it in an exotic weapon or armor to make it special. For instance the Hunter's Arcbolt grenade damage was nerfed and range as well and hardly anyone uses it these days so for instance, why not buff the Arcbolt damage a little and reduce the range and if someone needs to make up for the range they can eqiup the Lucky Raspberry chest? That's why it was made in the first place!
There are so many examples for this. Please consider them and thank you.
Best regards
Destiny Fan base ...