A Plead From The STO Community
67
signers.
Add your name now!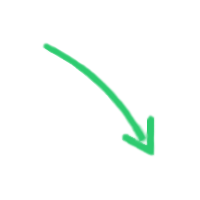 67

signers.

Almost there!

Add your voice!
Maxine K.
signed just now
Adam B.
signed just now
Dear Koramgame,
As a fellow STO player, and an ear to the community, it's upsetting hearing all the things people are saying about the game shutting down. Personally, and as well as the rest of the community, we're concerned about the condition of the game. This game is very enjoyable for all the old players and cash shoppers, and we'd be sad to see it all go to waste, and to not be able to play anymore.
As an ear to the community though, I've gathered some very insightful suggestions that can help boost the player-base of the game, the happiness of the players, and even the flow of income for the game. It's only hopeful that you, the staff, would read and consider these suggestions.
Part 1: Game Population
As stated, Spirit Tales Online is a game enjoyed by many. There are a good amount of players overall, and a lot of new players, in the lower level mtl. aids. That's the problem though, half of the game is in the lower level mtl aid, and they never get out. Many of them end up quitting, which is quite sad to see, since a majority of players are in the lower levels, thus, decreasing the population of the game, and the potential loyal players of STO.
Soulution: Perhaps... maybe perhaps, the staff can make it easier to level? It's quite off-putting when 1-43 takes about 2 days, then afterwards, having that all changed. From experience, getting to level 65 is not fun. The only ways to really do it is to buy clan quests, or to use Magpie EXP Orbs, and for the new players, it's hard for them to do that without spending real money on the game, which makes them want to give up. A suggestion is to make the Clan Quests beneficial for in-game gold, or at least reduce the prices of them, so it gives players a better window of opportunity to level. Please try to understand how frustrating it is to level. The other solution to this is good old fashioned EXP curving. By doing this, more players will be able to reach higher levels, thus, keeping interest in the game.
Another suggested is to dish a little cash and advertise the game more. We have new players, but they come from other MMOs after pages and pages of searching. In all honesty, this game is unseen by many, and it would help if you advertised just a bit, to attract players.
Part 2: The Happiness of The Players
Well, for a game to be successful, the players must be happy or satisfied. A majority of the game is pleased, but we still do say that there could be better events held all around. It's great that all we need to do is log in and play for 25 hours for an event, but are the event items really beneficial to any of us? Sure, some are, but a lot of players disagree. Another thing is that the staff can be more interactive with the community. Every once in a while, it would be nice to see a GM Hosted Event, where the GM goes in-game and interacts with the community. As your beloved players, we really do want to have a chat, or anticipate to meet or see you.
Part 3: Item Mall
We understand that in order to keep the game running, you need to make money off of it. This part though, is what throws the players off the most: Mall Coins and Mall Items. A lot of players have stated that they would buy more Mall Coins if the items were less pricey. Five Dollars to change your face and skin is kind of ridiculous don't you think? And even more to reset your skills? As a community, we don't mind spending, but we don't want to feel like we're getting ripped off, if you understand what we mean.
Solution:
To get more players to spend cash on the game, you could lower/reduce prices of items in the mall more often, or even permanently. I understand this sounds like a ridiculous idea, but when people feel like they aren't getting ripped off, they don't mind spending as much. If the items were less costly, players wouldn't mind buying more mall coins, and more often too. As heard from a lot of players, the fashion capsules in the item mall could use improvement too. A handful of big spenders said they've dumped hundreds of dollars into those fashion capsules to only end up getting hundreds of HP or MP tonics, or other useless things, which make other people afraid to gamble on those as well. If the rate of getting a goody from those were higher, perhaps more players would buy those capsules, also if the prices on them were lower. What can I say? People are greedy. If they win, they'll likely to gamble more and more, so that would be a benefit to your company. It's guaranteed that more people wouldn't mind spending more cash on this game if those fixes were implemented.
To Sum It All Up:
As players, were are genuinely concerned about the condition of the game. Stated before, we really enjoy playing, and we would hate to see this game go. We don't intend to sound pushy or demanding either. We would love to see these changes, and have more people to interact with, have more people to enjoy the game with, and to see more new faces. We'd love to have more people fill up clans, to PVP with, and to have in Arenas. Although it may sound a little far-fetched, we only hope that you consider these, and thank you for reading.
Sincerely, Concerned Community.