A Petition To Send To Anime Production Houses.
35
people have signed this petition.
Add your name now!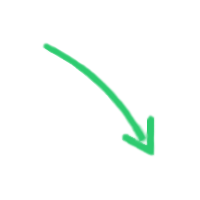 35

people

have signed.

Add your voice!
Maxine K.
signed just now
Adam B.
signed just now
Hello anime/manga lovers. This post is about something very important to all of us - anime. So read on. You all know how most anime and manga are geared towards the Japanese market (the local market) with the international market not really getting any attention. As a result, while Japan enjoys awesome content, we have to make do with the what ever gets translated and put up with bad translations, camrips, illegal scans and stuff like that. We're missing tons of good content simply because the production houses play it safe and don't market most things internationally. The reason they don't do this is because, they are scared of a poor response from the international market. To them, it is still uncharted waters and they're going to be treading extra carefully. I think that it is up to the international anime/manga community to take the first step in breaking this logjam. There are several things here. The first thing is that plenty of good content never gets produced or gets cancelled simply because of a lack of funding. The local market alone is unable to support the actual capacity of the producers. If the production houses were to market their products internationally, then they'll get more revenue and a lot of good content will see the light of day. Secondly, most of us are heavily dependent on illegal content to satisfy our manga/anime cravings. This is by itself a huge loss to the industry. Imagine the profit they could make even if we all payed a token $5 for an entire season's worth content instead of downloading it illegally. Further, imagine all the extra anime and manga they could make with the profit they'd make through this venture. We are going to petition the firms mentioned here at the bottom imploring them to market their content (primarily the Japanese-language only content) through their digital portals. All they really have to invest in are some translators, additional staff, voice actors (in the case of anime), an English language website (if they don't have one) and a live stream. For a very token sum, they could let people stream their anime directly from their site. Their overheads will soon be offset by the sheer volume of users who'd stream from the site due to quality content being available at a cheap price. Similarly, they could also host their manga on the site and again charge the users for access. To prevent theft or illegal copies being made, they could make these non-downloadable and require the users to sign in to view the content. This is all about the currently inaccessible Japanese-language content of course. They will be converted into English and put up for sale. This is basically them taking advantage of the digital format and the internet. This is a win-win situation for everybody. We get quality content right from the copyright owners at a manageable price and we have the satisfaction of not having pirated a good product. They'll get more revenue as the international market is opened up to them (properly) and a lot of good manga/anime will be available to a wider audience. Also, if they have their own websites, they wouldn't have the hassle of tying up with regional distributors and stuff like that and also they'd be able to interact with the fans directly. Depending on fan response, they could tailor the products to suit the fans' needs! Right now we plan on sending this petition to various companies like Satelight(http://www.satelight.co.jp/), David Productions(http://davidproduction.jp/), Geneon Universal Entertainment(http://www.geneonuniversal.jp/), and others. This is to show these companies that there is a demand from all companies by the community to take advantage of an internet market. This, as said before, will give opportunities of better anime for all. We'll need a lot of support, not just from anime fans but the internet in general. We'll need a really huge number of signatures to get this to work! So please add your signature here and also ask your friends to do the same!
Links