A Petition to Civil Society
409
people have signed this petition.
Add your name now!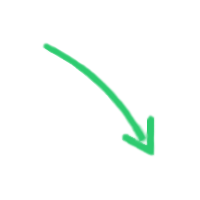 409

people

have signed.

Add your voice!
Maxine K.
signed just now
Adam B.
signed just now
We, the undersigned students who have read and engaged with Prof. Romila Thapar's work on multiple occasions during the course of our study, would like to express our astonishment and anguish in equal measure, at the decision of the administration of Jawaharlal Nehru University to ask for the curriculum vitae of Prof. Thapar. This action is purportedly geared towards the evaluation of Prof. Thapar's post-retirement academic contributions, so as to determine the efficacy of her continuation as an emerita faculty at the university.
We are of the opinion that this constitutes a blatant abrogation of the conventions associated with the institution of emeritus professorship as well as an utter disregard for the pre-eminent stature of Prof. Thapar as a scholar par excellence. The rank of an emeritus faculty in the academia is a mark of distinguished scholarship and outstanding contribution before retirement. It is never contingent upon the anticipation of future scholarly work. It is, in a way, a recognition for lifetime achievement that is reserved for exceptional academicians. Moreover, save for a few privileges like an office space and a right to supervise doctoral students, the rank of emeritus professorship is devoid of financial emoluments. It is as much a matter of pride for the conferring university to cherish their association with the emeriti faculty as it is a matter of honour for such extraordinary academicians themselves.
That Prof. Thapar has substantially enriched the field of history even after her retirement from the university, is widely known. What is often considered her magnum opus, The Past Before Us, testifies to this, as does the award of the Kluge Prize (considered the equivalent of the Nobel Prize in fields not covered by it) to her by the US Library of Congress. It seems monumentally incredulous that someone who has almost achieved every academic distinction for historians that exists, should be asked to provide evidence for her suitability to continue as a Professor Emerita in a university, whose Centre for Historical Studies owes its very origins to the efforts of Prof. Thapar and some of her late colleagues.
At a time when the prestigious American Philosophical Society has extended the rather rare honour of its membership to Prof. Thapar, the action of the JNU administration appears puerile at best and pernicious at worst. This, we feel is a part of a greater ploy of discontinuing the university's long-standing association with eminent academicians on mundane pretexts. If realized, it will deprive JNU students and faculty members of the pleasure of several stalwarts' presence on campus.
We, therefore, would like to record our strongest condemnation for this shameful move of the Jawaharlal Nehru University administration. As students of history, we would like to reaffirm that brazen actions like these, against academicians of impeccable integrity and repute fall nothing short of attempts at humiliation. We urge all members of civil society to join us in our demand for an unconditional revocation of the letter that has been issued to Prof. Thapar, followed by an apology tendered to her on part of the concerned university authorities. May Prof. Thapar continue to illumine the discipline of history and enlighten its students for many more years to come.