A PETITION ON UNPOPULAR KUPPET DISCRIMINATORY LAWS !
186
people have signed this petition.
Add your name now!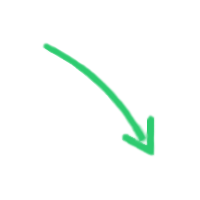 186

people

have signed.

Add your voice!
Maxine K.
signed just now
Adam B.
signed just now
SIGN THE PETITION

This petition is meant for who ?

Answer : Any TSC teacher who is an active bonafide member of a trade union in Kenya called KUPPET.

How should one sign?

Answer : By in-putting his/her official details and finally depositing his/her comments if any on the active online spaces provided on the petition.

When ?

Answer : Having fully read the contentious issues raised in this petition.

Is it possible to support this course ?

Answer : Yes. Please share this petition to all teachers within your reach in What's app , Facebook ,Instagram , Twitter , Telegram , etc.

THE PETITION PER' SE:
We, the undersigned teachers who are active bonafide members of KUPPET petition the Employment & Labour Relations Court (ELRC) in the Republic of Kenya to declare article 7(a) , 8.1.0(d) , 8.5.1(o) & 8.12.0(l) , 8.10.0(h) & 22(e) , 12(b) , 13(a)(ii) ,13(a)(iii) , 13(a)(viii) , 13(c), 14(a) and 27.0 (which are changes which were introduced into the current KUPPET Constitution without public participation and that their existence sanction unfair labour practices contrary interalia to article 41 of the Kenyan Constitution) as an undemocratic and unconstitutional.

1) THAT Article 7 (a)opens up union membership to retirees and non teachers who are not actively involved in the teaching service. This serves to eclipse genuine teachers who are union members from union activities.This further contravenes section 33 (a) of the Labour relations Act of 2007 that says No person shall vote in a trade union unless that person is employed in the sector for which the union is registered.

2) THAT Article 8.1.0(d) delegates full powers of a full fledged ADC to a varied attendence of a few,a quorum of ⅓ with branch delegates reduced to 3. A dangerous clause that can mutilate the union rules for a few as currently seen.

3) THAT articles 8.5.1(o) and 8.12.0(I) are not clear on procedure of nominating women to NGC and BEC respectively when:
(i) Majority of same gender is elected
(ii) When many members would wish to be nominated and criteria is absent

4) THAT Article 8.10.0(h) and article 22.0(e) takes away the right to a fair administrative action by barring union members from seeking redress from courts unless otherwise given permission by the Secretary General.This goes against article 33 of Kenyan constitution on right to freedom of expression and article 37 on freedom to petition authorities and article 47(3) on fair administrative action.

5) THAT Article 12 (b) has increased the compulsory retirement age of union officials from 60 to 65 years. This means someone e.g. elected at the age of 64 can be in office till aged 69 years.

6) THAT Article 13 (a) (ii) that blocks bonafide teachers from contesting for offices in KUPPET national elections while contributing union dues is both unfair, undemocratic & unconstitutional.

7) THAT Article13 (a) (iii) requiring elected KUPPET branch officials to resign before contesting for national offices is unfair and undemocratic for it infringes on members' right to fair labour practices.

8) THAT article 13(a) (viii) discriminates against branch officials by calling on NEB to remain in office during transition yet trustees term is undeterred to keep watch as envisaged in article 8.13.0

9) THAT Article 13(c) has omitted attainment of compulsory retirement age of 65 years as one of the reasons for holding a by-election thus conflicting with article 12(b) cited above


10) THAT Article 14(a) that has increased nomination fees for KUPPET national elections from Ksh50,000/- to 250,000/- is an unreasonable as it was arrived at without the the participation of members.This further contravenes The Labour Relations Act in Section 34(2) That says a union constitution shall not have provisions that discriminates unfairly between incumbents and other candidates.

11) (a)THAT Article 27.0 is entirely flawed since the signatures of the Chairman and the Secretary General purport to promulgate a mutilated constitution that has never been ratified by any ADC.
(b)THAT The National Executive Board ( NEB ) entrenched a clandestine constitution to cling to union leadership and proceeded to re-elect themselves unopposed due to a self leaning set of rules.This constitutes an illegality and an irregularity that violates section 34 (1) of the Labour relations Act of 2007 that says Election of officials shall be conducted in accordance with the registered constitution.

Having read the above contents of the petition, I hereby willingly accept to sign it online guided by the active required inputs. Thanks.