For our 150, let's renew our citizenship oath / Pour nos 150 ans, renouvelons notre serment de citoyenneté
130
people have signed this petition.
Add your name now!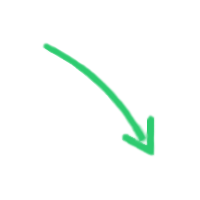 130

people

have signed.

Add your voice!
Maxine K.
signed just now
Adam B.
signed just now
Le français suit
--------------------------------

Petition to Mr. Ahmed Hussen,
Minister of Immigration, Refugees and Citizenship
We, the undersigned,
Would like to draw your attention to the following:
I swear that I will be faithful and bear true allegiance to Her Majesty Queen Elizabeth the Queen of Canada to her heirs and successors.
These words come from the mandatory Canadian Citizenship Oath, which anyone over the age of 14 applying for citizenship must declare in order to become a citizen.
In 2017, these words do not create a social bond between Canada and New Canadians, but rather, they widen the gap between indigenous and non-indigenous people.
Mr. Minister, history is not rewritten, but it must often be corrected. Asking newcomers to plead their allegiance to the Queen is to perpetuate the failure of uniting indigenous and non-indigenous people that our ancestors envisioned through their treaties. It is to ignore the violence of the colonial enterprise towards the indigenous peoples of our country and it is to keep newcomers in ignorance of broken promises.
As we mark the 150th year of our confederation and our Prime Minister champions the cause of reconciliation, it is time to renew the oath that welcomes New Canadians to our society. In fact, this is in line with the call for action N° 94 of the Truth and Reconciliation Commission of Canada.
For these reasons, Mr. Minister, for the duty of memory, and above all for our common future, we call upon you,
To revise the Canadian Citizenship Oath, such that newcomers swear not allegiance, but alliance, and not to the Queen, but to the indigenous peoples of Canada. In addition, we ask that you involve the representatives of the Assembly of First Nations and representatives of Inuit communities in the development of this new oath.
We believe that such a meaningful change to the citizenship oath will enable us as a Canadian community to be on the path of healing and reconciliation.
When our country welcomes New Canadians by giving them an active role in our history and reconciliation, we will certainly come closer to a Canada where every community can flourish with dignity.
------------------------------
PÉTITION À Monsieur Ahmed Hussen,
Ministre de l'Immigration, des Réfugiés et de la Citoyenneté
Nous, soussignés,
Désirons porter à votre attention ce qui suit :
Je jure que je serai fidèle et porterai sincère allégeance à Sa Majesté la reine Elizabeth Deux, Reine du Canada, À ses héritiers et à ses successeurs.
Ces mots viennent du Serment de Citoyenneté du Canada que toute personne de plus de 14 ans qui demande la citoyenneté doit obligatoirement déclarer pour devenir citoyen(ne).
En 2017, ces mots ne créent pas de lien social entre le Canada et les Néo-Canadien(ne)s, mais plutôt, ils creusent davantage l'écart entre autochtones et non-autochtones.
Monsieur le Ministre, l'Histoire ne se réécrit pas, mais elle doit souvent être corrigée. Demander aux Néo-Canadiens(ne)s de faire allégeance à la reine, c'est perpétuer l'échec de l'union entre autochtones et non-autochtones que nos ancêtres ont rêvé dans leurs traités. C'est ignorer la violence de l'entreprise coloniale envers les nations autochtones de notre pays et c'est maintenir les nouveaux/nouvelles arrivant(e)s dans l'ignorance des promesses brisées.
Alors que l'on marque les 150 ans de notre confédération et que notre premier ministre s'est fait le chantre de la réconciliation, il est temps renouveler ce serment qui accueille les Néo-Canadien(ne)s dans notre société. D'ailleurs, ceci va dans le sens de l'appel à action N° 94 de la Commission de Vérité et Réconciliation du Canada.
À ces causes, par devoir de mémoire, et surtout pour notre futur commun, nous vous prions, Monsieur le Ministre,
De réviser le Serment de Citoyenneté du Canada de telle sorte que les Néo-Canadiens(ne)s fassent serment, non pas d'allégeance, mais d'alliance, et non pas à la Reine, mais aux peuples autochtones du Canada. De plus, nous demandons que des représentant(e)s de l'Assemblée des Premières Nations et ainsi que des représentant(e)s des communautés Inuits soient invité(e)s à participer à l'élaboration de ce nouveau serment.
Nous croyons qu'un tel changement significatif au serment de citoyenneté est porteur de sens pour nous permettre en tant que collectivité canadienne d'être sur la voie de la guérison et de la réconciliation.
Lorsque notre pays accueillera les Néo-Canadien(ne)s en leur donnant un rôle actif dans notre histoire et notre réconciliation, nous nous rapprocherons d'un Canada où chaque communauté peut s'épanouir dans la dignité.