A MOTHER'S PLEA FOR JUSTICE
287
people have signed this petition.
Add your name now!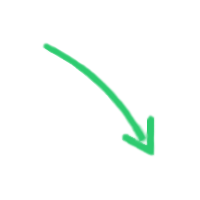 287

people

have signed.

Add your voice!
Maxine K.
signed just now
Adam B.
signed just now
A MOTHER'S PLEA FOR JUSTICE
STORY OF LILLIE SUTTON
I am a mother whose son has been falsely accused of a crime that he did not commit, and he has been sentenced to life imprisonment. We need your prayers and support during our fight for freedom.
In this day and time when crime seems to be running rampant, especially in the Black community, it might be difficult to believe that people can still be wrongfully convicted of a crime, or to give the accused the benefit of the doubt. We, the members of TEAM SUTTON, work toward the correction of this injustice and we hope that this travesty of justice never happens to anyone else.
Why? That simple question has been the one thing that I have not been able to get an answer to since the conviction of my son, Sirvoris Sutton. In the absence of a sufficient answer, I am forced to conclude that this lack of an adequate explanation or no explanation at all is because it would provide a way for my son to prove his innocence and regain his freedom. If this is not the case, why have certain portions of the trial transcript in the case of Louisiana vs Sirvoris Sutton been lost without a trace? This fact, in itself, should be enough to constitute a retrial because the lack of accurate records is denying my son his due process of law.
After being tried and convicted of Second Degree Murder on February 6, 1993, my son's right to appeal has virtually been revoked. I have made numerous attempts to obtain a complete copy of the trial transcript, but to no avail. The first attempt to obtain the transcript was made by my son. I made the second attempt and agreed to pay the $953 cost for a copy of the four-day long trial. I had to make several calls before I was assured a copy would be forthcoming upon receipt of my check for $953. My son, however, requested me to postpone payment. It was then that I was informed that the transcripts were incomplete.
The infamous incident began on November 15, 1991, when my son left Decatur, Georgia to compete in a martial arts tournament in New Orleans, Louisiana. He had no idea that the ride he was taking would last a lifetime. His martial arts instructor had contracted with a man from New Orleans to kill a very well-known drug dealer. It appears the man from New Orleans made these arrangements because he felt that he would not be able to repay the $17,000 he owed to the victim for cocaine.
Subsequently, two people were killed, and five people were accused. My son, Sirvoris Sutton, was one of the five. When detectives arrived at the hotel, they took Gerald Cowart out the room for questioning. When they returned to the room, Detective Marco Demma handcuffed Sirvoris Sutton and said, "You're under arrest for First Degree Murder and Attempted First Degree Murder." This was as a result of the discussion Detective Demma had with Gerald Cowart. Max Steele, the white martial arts instructor, and Vivian Curtis, Max's white girlfriend, were allowed to leave after they agreed to sign a form to turn over the cash they had with them, which was $2800.00. Max Steele's role in this incident was never quested after the detective's were given the money.
It was only after being taken to jail and questioned by detectives, did Sirvoris learn that his martial arts instructor was a contract killer. The martial arts instructor was allowed to leave and return to Georgia, where he then went to Florida to an ex-girlfriend's home. He was later allegedly killed by the woman's son who shot him while he was beating the kid's mother. Because of his alleged untimely death, the truth was not able to come out during the trial and my son was unfairly convicted of this crime.
The trial was a mockery of justice, and I have sought help from outside sources for my son. I have contacted the NAACP, ACLU, Rep. Cynthia McKenny and others. They all expressed their dismay and want to be of assistance, but they cannot act on the word of a mother alone. They need corroborating evidence of my claims, and nothing would substantiate this better then the transcript of the trial, but the transcript has been partially lost, destroyed or never reduced to writing.
Below are some facts about this case that should be mentioned:
1. A speedy trial was granted but elapsed four times before a trial took place.
2. Two suspects, who happen to be white, were not arrested after they turned over $2800.00 to the detectives. This fact was never mentioned in the trial and the money was confiscated but could never be found and was never part of the evidence during trial.
3. The star witness for the state, a white co-defendant, testified under oath and corroborated the defense's claim for his reason for being in New Orleans, which was to participate in a martial arts tournament. For her testimony, the co-defendant, received a 30 month sentence, credit for time served and was released March 8, 1993, even though she was initially being charged with First Degree Murder. Upon her arrest in Georgia, she was found to be in possession of many different false identification cards (of both her and Max Steele), many different false birth certificates (of both her and Max Steele), phone numbers to high ranking officials, a shed full of ammunition (which matched the ammunition used the night of the murder), and other equipment used to complete the task for which Sirvoris is serving a life sentence.
4. The star witness for the state, a white co-defendant, also admitted under oath to previously shooting the murder weapon.
5. The jury was prejudiced against the defendant after the jury was shown photographs of Sirvoris in a nightclub in Georgia. The defense requested a mistrial, but Judge Patrick Quinlan refused, and simply instructed the jury to disregard the photos. These pictures were used as an attempt to demonize my son's character as being a drug dealer.
6. The defense for Sirvoris had subpoenaed the tow truck driver who told detectives that he had towed a white Dynasty to the Holiday Inn where the accused was staying. This car was believed to be the get-away car. This person was a crucial part of Sirvoris's defense because he could have testified to and verified whether or not Sirvoris was or was not one of the three men he claimed to have met when he towed the Dynasty to the hotel on the night of the murders. The defense requested a continuance until this person could be located, but Judge Quinlan denied this request claiming that this man's testimony was without merit since he did not witness the murder.
7. The defense requested that a policeman who was a witness for the state be kept under oath for further questions to impeach his testimony. The request was granted by Judge Quinlan, but when the policeman was called upon by the defense, he was not available. The defense requested a continuance until the policeman would be available, but Judge Quinlan denied this request. Since the policeman was not available, the defense requested to use the original police report submitted by the officer, but this request, too, was denied.
8. This District Attorney withheld crucial evidence that consisted of false identification (birth certificates and driver's license) both bearing the name and photograph of the prosecution's star witness, Vivian Curtis. The defense argued that this evidence was not recorded in the evidence room and thus called for a mistrial. Judge Quinlan denied this request as well. He told the defense that the evidence was in the evidence room, so defense must have overlooked it.
9. In an evidentiary hearing on February 24, 1992, Detective Marco Demma said twice during questioning in this hearing that there is NO EVIDENCE against Sirvoris. So if that is the case, how was he even brought to trial?
10. Finally, and more importantly, after many hours of searching and investigating material in this case, a receipt, for a movie rented, from the night of the murder shows my son was in his room when the murder was committed. It was introduced at an evidentiary hearing on May 1, 2007. Sirvoris's trial counsel, Robert Pastor testified that he did not investigate my son's alibi because he did not feel the District Attorney had any evidence that would convict my son. On July 1, 2008, Judge Lynda Van Davis overturned Sirvoris's conviction and sentence and ordered him a new trial due to ineffectiveness of counsel and the newly discovered evidence that was withheld during trial. However, this ruling was appealed to the Fourth Circuit Court of Appeal by the state, and the Fourth Circuit Court reversed Judge Van Davis's ruling saying Sirvoris was out of time and had not met his burden of proof during the evidentiary hearing. The Louisiana Supreme Court upheld the Fourth Circuit ruling, which officially took away my son's new trial that was ordered by Judge Van Davis.
Since that time, more evidence has surfaced which proves my son's innocence, but it has been very difficult to obtain legal counsel who's willing to stand up and fight for truth and justice once they discover that my son's case originated out of New Orleans.
How long does my son, who is in fact innocent of the crime he was convicted of, have to sit in prison? Appeal after appeal, denial after denial, I have never given up hope that one day my son will be a free man. As a mother, I'm compelled, as all mothers should be, to protect and help my child. However, I'm also a law abiding citizen of this great country, and whole-heartedly believe that all men were created equal and are endowed by his creator with certain unalienable rights. Unfortunately, my son's right to a fair and impartial trial was not afforded to him. I was there! I witnessed this travesty of a trial, as so many mothers of incarcerated children have had to do, and realized that the rights of some people aren't as self-evident as others. No injustice can remain seated when "we the people" come together and demand change. Our fight is noble, our faith is firm, and our commitment to freedom is where we stand. Wherefore, I implore you, on behalf of my son and other innocent men, women, and children across these United States, to join Team Sutton and take a stand for true justice in America!
Please sign our petition to show support for my son who has been in Louisiana State Prison for over 22 years. Thank you and may God Bless.