A Declaration of Defiance
14
people have signed this petition.
Add your name now!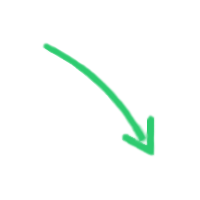 14

people

have signed.

Add your voice!
Maxine K.
signed just now
Adam B.
signed just now
A Declaration of Defiance
As the President of the United States of America - often called the leader of the Free World and the prima facie executive head of a nation which professes itself to be the "land of the free and the home of the brave" - has recently announced measures shall be implemented that will effectively force millions of the citizens he is allegedly obligated to serve to undergo an experimental medical procedure or else face deprivation of their livelihoods; we, those determined to remain free amongst mankind, have identified there is a need to explain our position without equivocation.
We affirm that we do not trust the regime presently in charge of the executive branch of the federal government of the United States of America.
We affirm that this government has in innumerable instances been provably caught knowingly propagating falsehoods in order to advance its agenda.
We affirm that a score of other institutions, such as the corporate press, many elements of the academy, and multiple large corporations, non-governmental organizations, and other entrenched interests, most particularly those in the 'big tech', pharmaceutical, and public education sectors, have been complicit in propagating those falsehoods and, further, that this is due to a incestuously corrupt and mutually-serving relationship with the ruling regime.
We affirm that the corporate press has, as a whole, betrayed its obligation to uphold the concepts of truth, neutrality of reportage, and independence inherent in the concept of sound journalism. We affirm that these institutions are now effectively a ministry of propaganda serving the ruling elite.
We affirm that amongst these falsehoods are the severity of the COVID-19 pandemic, the likely origins thereof, the danger of the pathogen in question - including but not limited to the reported death total, the threat our systems of healthcare, the efficacy, nature, and side effect profiles of the 'vaccines', the likely efficacy of alternative therapies and treatments, and the efficacy of non-pharmaceutical interventions such as the wearing of masks and social distancing.
We affirm that we do not, and shall not, trust these institutions, and that the empirical, real-world evidence is obvious to all those with a commitment to reason and common-sense, since the advent of the COVID-19 pandemic supports this conclusion.
We affirm that living in civilization carries certain intrinsic and unavoidable risks of accidental harm by others and that all participants in civilization implicitly accept these risks as worthy bargains for their participation in civilization.
We affirm that the accidental infection by a pathogen is amongst these risk, and that transmission of a pathogen is unequivocally not an act of violence, nor an aggression, nor an initiation of force.
We affirm that no pathogen can, or ever shall, justify the infringement of individual rights in an attempt to limit its spread.
We affirm that these inalienable rights, including those to life, liberty, property, free speech, freedom of movement, and bodily autonomy, are not subject to infringement or abrogation by any regime nor by any tyranny of the majority.
We affirm that any position to the contrary is effectively an assertion in denial of the concept of self-ownership, and an endorsement of slavery.
We affirm that whatever the motivations behind measures implemented to 'slow the spread' of COVID-19, these motivations clearly do not include a concern for public health or safety; that the best evidence of the motivations behind the implementation of any action are its actual results, and all regime-endorsed interventions allegedly justified by the COVID-19 pandemic have proven wildly inefficacious in slowing the spread of the virus, but extremely effective in effecting a wealth transfer from small businesses and individuals to entrenched interests, including large corporations, and in allowing the state a virtually unlimited expansion of its powers.
We reject all explicit and implicit concepts and notions intrinsic in such slogans as 'New Normal', 'Great Reset', and 'Build Back Better'.
We reject, repudiate, and will not comply with all non-pharmaceutical interventions and mandates allegedly intended to combat the COVID-19 pandemic.
We affirm that to the extent that private entities implement these measures, they shall at every opportunity be denied the benefit of our commerce and our labor.
We affirm that to the extent governments and public institutions implement these measures, it is our right to subvert and avoid them by any means necessary to continue a normal existence.
We appeal to our fellows in the brotherhood of mankind who have chosen vaccination to stand with us in favor of individual choice and bodily autonomy; at no point did we seek to deny you the opportunity to do what you think is best for you. We stand for individual choice and self-ownership. We are not your enemies; and we plead that you not make us yours.
We affirm that we will attempt to peaceably alter the course sought by the present regime of the United States of America to the utmost extent and to the point of exhaustion.
We affirm that we will attempt, to the extent of our powers, to establish parallel institutions and mutual systems of support free from the current course leading inexorably to a society of tyranny and subjugation.
We affirm, however, that should the present course remain unaltered and our compliance be sought by means of force and denial of livelihood, we are justified in exercising our natural right to self-defense in either collective or individual fashion as we see fit.
We affirm that we will not comply, and the consequences of further persistence upon this course rest solely upon those advocating its advancement