A call to the Green Party to become a Green Network
14
people have signed this petition.
Add your name now!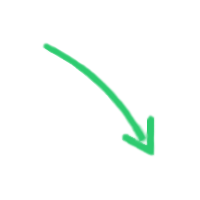 14

people

have signed.

Add your voice!
Maxine K.
signed just now
Adam B.
signed just now
This is not a typical petition. We are not making demands. Rather, it is an earnest request from one group of Canadians who care deeply about the environment to another. It's an open letter from "small-g Canadians"—those of us who want to see immediate action on climate change, but who also continue to support one of Canada's mainline political parties—to members of the Green Party of Canada. We are asking you to think seriously about the possibilities and limitations facing your party in the years ahead, and urging you to adapt yourselves and your party to the realities of the Canadian political system.


More specifically, we are asking you to consider a new way to pursue change, a made-in-Canada political solution that fits our own institutions. We would like you to work with us to create a Green Network. 

Most Canadians are concerned—many of us are deeply worried—about climate change. A recent survey found that 77% of Canadians agree that climate change/global warming is a problem. (http://www.canada2020.ca/climatepoll/index.php?question=fed_responsibility)



That widespread concern, verging on public consensus, has not translated into increased support for the Green Party of Canada. Greens enjoy about 5% support (http://www.threehundredeight.com/p/canada.html). This is virtually unchanged from levels a decade ago. We believe this is because the party is a poor match for Canada's political institutions. While a good idea in proportional representational systems, it's a poor fit here in Canada.



We want to vote for a candidate with the chance to win in 2015. We want to vote for a candidate we trust to represent us on all the issues we care about, including the environment. We want you to help us do that. 


That is why we are calling on the Green Party to transform itself into a Green Network, an idea that PhD candidate Stewart Prest has called "The Kenobi Option" (http://www.ottawacitizen.com/opinion/op-ed/Green+party+giving/9181129/story.html):
Rather than running candidates in ridings they are doomed to nobly lose, a reconstituted Green Network would be free to throw its support behind environmentally dedicated candidates with a real chance of electoral success in each and every riding in the country.



The Green Network would work with members in each riding in the run-up to each election to 1) push all candidates to more progressive environmental positions and then 2) select and support one candidate in each riding as a "green champion" for that riding. To be a champion, that candidate (and their party) would be judged to have made credible commitments to pursue real action on climate change, and also be highly competitive electorally.
We believe this will have a number of effects:
First, by removing one name from the ballot, it will reduce vote-splitting among similar candidates.
Second, it will ease voter coordination among the remaining candidates. The selection of a "green champion" in each riding would send a clear and strong signal to voters, helping them to coordinate around a single candidate committed to action on the environment. This will make it easier for voters to send MPs to Ottawa, rather than just messages.
Third, it will push all parties to make stronger commitments on environmental issues. With no Green Party to vote for, parties will be more willing to to court the environmental vote, and not just discount it. Likewise, freed from Green Party membership, committed environmentalists will be able to join other parties and push them internally to embrace more environmentally sustainable positions.

Fourth, it will force elected candidates to respect their promises on the environment. To do otherwise will be to risk the loss of small-g voter support in the next election.
Finally, the presence of a network crossing party lines, one that encompasses grassroots members along with elected MPs, will open up new avenues of communication and cooperation in our stubbornly confrontational, anti-cooperative political system.
This can all happen in the next election. Help us help you to change politics, and to change Canada.

Agree with this, and want to help? Then please sign and share this petition. Help us get a conversation started on how we can improve the way Canadians do environmental politics.

This petition was created by Stewart Prest, PhD candidate at the University of British Columbia. Follow him on twitter, and get in touch at https://twitter.com/StewartPrest.