We demand safe spaces now! Accessible shelters! Affordable, accessible housing for all!
577
people have signed this petition.
Add your name now!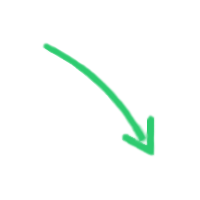 577

people

have signed.

Add your voice!
Maxine K.
signed just now
Adam B.
signed just now
You may already have heard about the November 25 action that OCAP is organizing to demand that the City of Toronto deal with the dangerous crisis of overcrowding within its homeless shelter system. As part of this action, we'll be sending the included open letter to Mayor elect John Tory. We invite you to sign onto this letter.
Dear Mr. Tory:

On December 2, you will become the Mayor of Toronto. By then, we shall be facing the onset of a winter that is predicted to be especially severe and you will be the Chief Magistrate of a city that does not have in place a basic infrastructure to provide even bare shelter for those who are facing homelessness.

Doubtless you will have a fairly substantial 'to do list' in front of you as you take on your new responsibilities but we'd like to suggest that responding to the homeless crisis should be the most urgent priority of all. We say this not simply because lives are at stake, although this is certainly the case with the Homeless Memorial marking three more tragic deaths this month. We also drive home this point because, as far as we are concerned, a City that is ready to abandon human beings to destitution as winter sets in can't be trusted to meet any social needs with any diligence.

The number of street homeless people has gone up by at least 24% since 2009. Over 5,000 people live without any kind of housing in this City and rely on temporary shelter. The failure to respond to this most basic human need has a long and lamentable history in Toronto. The community has spoken out and taken action repeatedly to win small but vital measures of redress. However, politicians andsenior staff have responded only grudgingly and to the least degree possible. It is supposed to be the policy of the City to ensure that shelters do not operate at occupancy rates of above 90% and yet months and months have gone by with this instruction from City Council openly and outrageously ignored. In response to the particularly severe overcrowding in the women's shelters and, following brutal sexual assaults on homeless women, it was decided to open 24 hour drop in space for women and trans people. This, too, has been bureaucratically stalled and we go into winter with nothing in place. We've actually seen the largest increase in homelessness within violence against women's shelters - an increase of 108% since 2006. Our demands address the needs of the homeless in Toronto, but also those who have experienced or are at higher risk of gender based violence and assault.

On November 25, the UN Day for the Elimination of Violence Against Women, we shall be taking public action to demand the City provide adequate shelter in the face of lethal winter conditions. We call for 24 hour drop ins for women and trans homeless people. We call for real beds in shelters and not 'flex' beds. We demand that immigration status not be a consideration in providing shelter or used as a means to deter those in need of it. We demand safe spaces, shelter and decent, affordable and accessible housing for all in this City.

We have no patience for any suggestion that what we call for is unreasonable or 'too expensive'. Next year, the Pan Am Games will come to this City and, if there is money to pay for such circuses, then the resources exist to meet basic human needs and to ensure shelter and housing. Our action on the 25th will include the taking of direct action to press our demands. It may be suggested that this is going to far but we would say in reply that ignoring Council votes and letting people die on the streets is what is really going too far. Those who will not behave with integrity or listen to reason can't be surprised when they are challenged forcefully.

Mr. Tory, we understand that you have not yet taken up your new role and that you will not be in a position to act until you do. Please understand, however, that we are determined to ensure that the most basic human right to shelter from the elements is respected in this City and we will hold you accountable above all others in this regard.


Yours truly,
The Ontario Coalition Against Poverty