A call for Motu Proprio to Oust Noveras
911
signers.
Add your name now!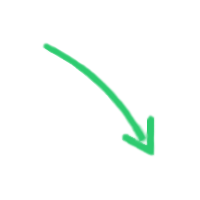 911

signers.

Almost there!

Add your voice!
Maxine K.
signed just now
Adam B.
signed just now
The Agony of Deped Danaoanon Teachers under the Noveras Administration

To: Salustiano Jimenez

Deped Region VII Legal office

Sec. Leonor Briones

Civil Service Commission

Danao City Mayor's Office

All Legal Practitioners
From:

Teacher's of Danao City

Division of Danao City

Cebu, Region VII
"Let it be known"

(A Call for Motu Proprio and Unity)
Teachers are the most adaptive professionals towards transition and changes more so that the highest position in the division- the superintendent are coming and going for their terms after three 3 years of leadership in the field.
On Novermber 2019, Leah Noveras has served the Division of Danao City, Cebu Region VII. Henceforth, Teachers are welcoming to the new administration and subordinated all the memorandum imposed but not until the rights and magna carta for teachers have been so much downgraded, disrespected, neglected and oppressed to the fullest extent amidst this pandemic and crisis.
This is an open letter - a letter of complain and an online campaign to oust and to petetion for stoppage of the agony that the administration has brought to the teachers most especially that more tyranny took its tool in the middle of COVID19 .
As per civil service law, since the respondent is a superintendent it hereby follows that this is addressed to the disciplining authority higher than such position - THE REGIONAL DIRECTOR OF REGION VII- DR. SALUSTIANO JIMENEZ,

DEPED REGIONAL VII LEGAL OFFICE, DEPED SECRETARY BRIONES AND TO THE CIVIL SERVICE .
As per Rules 3 Section 12 of Rules on Administrative Cases in the Civil Service , No anonymous complain shall be entertained unless the act complained of is a general knowledge and can be verified by a documentary evidence and thus the DISCIPLINING AUTHORITY should file a MOTU PROPRIO in accordance to this.
This complain is not just merely accusation for it is a general knowledge in the Division of Danao City and thus, is subject to MOTU PROPRIO and thorough investigation.
The grounds of the agony and complain are the following :
GRAVE ABUSE OF AUTHORITY AND DICTATORIAL TENDENCIES

(Abuse of power)
Under this charge, the respondent ousted officials and employees not in good grace with her from the exercise of their functions and she tends to abuse the power as the appointing authority and power to wage a service.
a. A non-teaching personnel who has been in service for a long time in the division office was fired with no enough reasons.
b. Those who are infected with COVID19 are forced to resign.
c. An absent of even just one day is a salary deduction when not justified by a medical certificate.
e. Collecting Fees in claiming certain teacher's employment record in the division office.
f. Letting herself to be emotionally inflected by those who go against her. Example is the non renewal of provisional teachers who filed complains against her.
g . Item f, precludes in Rule X of RA6713 item H which states Unfair discrimination in rendering public service due to party affiliation or preference
h. We, who have decade of experience in the teaching profession, will be transferred to mountainous areas without our consent and even if there's no exigencies of service.
NEGLIGENCE OF DUTY
Rule X of RA6713 item L states subject to disciplinary action are those who have Failure to attend to anyone who wants to avail himself of the services of the office, or to act promptly and expeditiously on public personal transactions;
SDS Noveras is just present once a week in the division office. She only attends her duty as superintendent every Wednesday only!!!! EVERY ONE IN THE DIVISION OFFICE AND TEACHERS IN ALL SCHOOLS KNEW THAT. CIVIL SERVICE COMMISSION PLEASE INVESTIGATE ON THIS BECAUSE THIS IS NOT A QUALITY OF A PUBLIC SERVANT
OPPRESSION
Deduction to the salary of teachers. Worst case overheard is almost nine thousand (9000) pesos due to biometric error even the school heads can justify such.
No consideration for absences even if for valid reasons.
Assignment order is disseminated through the school heads in the proposed station of teachers and not given individually rather than through an OMNIBUS. Teachers were urged to go to their new assigned station and urged to sign the Omnibus Assignment order through peer pressure and oppression or else be called in the office of the superintendent as stated in the order if not done within 3 days.
The school heads are the conforme of the letter who facilitated the order to make the superintendent clean-handed. The omnibus assignment order has the superintendent as signatory but the order is not signed by the superintendent . That is her scapegoat. The teachers were called to go to those schools whose names are in that said omnibus assignment order . We signed it with a heavy-loaded heart and such signatures of teachers will now be assumed also as a new CONFORME of the order because we have left nothing to do about it but to sign
The teachers who signed the order are evidently oppressed for they are left with no choice and the oppressor comes clean handed and in no blame. The SDS plays her cards so well by using the school heads to initiate the order NOT SIGNED by her and once all the teachers have signed the omnibus, an individual assignment order will be issued

Doing such will make her not be pursued by lawful violations if complains like this appears because of the following :

The omnibus assignment order is not signed by her

When the issuance of individual assignment order comes, the SDS has the OMNIBUS whose signatures of the assignees are found which assumed to be agreeing, hence a shield for her abusive doings.

All the signatures in the OMNIBUS, will be assumed as conforme of the order which will support to any conplains against her.
HENCEFORTH, the school heads should be the one to be investigated by this oppression and be challenged to deny or affirm the act.
The teachers who will be transferred will be forced to disregard their Magna Carta when their signatures are asked to be in all agreement to the omnibus order even if they are not agreeing. Please note that when teachers really consented the transfer, they should apply for it in the first place.
VIOLATION OF EXISTING CIVIL SERVICE LAW AND RULES OR REASONABLE OFFICE REGULATIONS.
The SDS violates DepEd Order No. 22, s. 2013, RA No. 8190 Localization Law, RA No. 4670 magna carta for teachers , PD No. 603, Child and Youth Welfare Code) Administrative Code of 1987 and DepEd Revised Guidelines on the Transfer of Teachers from One Station to Another
a. Transfer of Teachers from one station to another without her consent and no other reason but just an alignment of plantilla AND NOT EVEN DUE TO EXIGENCIES OF SERVICE as what she reasoned out .

While efforts shall be exhausted to secure the consent of a teacher to be transferred, there are certain conditions which can validly be considered as "in the exigency of the service" and transfers may be made even without the consent of the teacher. These include the following:
1.when the pupil-teacher ratio of the school is below 35:1 for elementary and 40:1 for secondary level;
2. When there is a considerable decrease in enrolment in certain schools arising from evacuation due to armed conflict, national disasters, resettlement of families, closure of large private firms in the area;
3. When the teacher is declared excess by the principal/school head and his/her expertise/area of specialization is needed in another school/district/division.
This implies that the exigencies of service (which may be her strong reason for transfer since such is made with no consent by the teachers needed) doesn't comply and should not be called an exigency since the following guidelines of exigencies of service don't satisfy.
b. Localization Law.

Implementing Rules and Regulations (IRR) of Republic Act (RA) No. 8190 entitled An Act Granting Priority to Residents of the Barangay, Municipality or City Where the School is Located, in the Appointment or Assignment of Classroom Public School Teachers.
c. Transferring of teachers who are nursing mother.

No transfer of teacher who is a nursing mother as per (PD No. 603, Child and Youth Welfare Code);
d. The teacher is joining his/her husband/wife in the same school (RA No. 4670) but will be separated due to her discretionary power to transfer teachers
e. Magna Carta For Teachers.

Not consented transfer of teachers and no enough bases. The OMNIBUS is oppressing the Magna Carta because teachers are afraid of insubordination to the superintendent.
As per depEd memorandum DO 22, S. 2013 – REVISED GUIDELINES ON THE TRANSFER OF TEACHERS FROM ONE STATION TO ANOTHER-Any one found guilty of violating any of the provisions of these guidelines or any part hereof shall be charged administratively pursuant to Republic Act (RA) No. 6713 otherwise known as the Code of Conduct and Ethical Standards for Public Officials and Employees and other relevant laws, rules, and regulations.
Let it be known. This is an agony of teachers of danao city. This is real and this is not hearsays nor fake news. No one wants this transfer especially this time except for those who really applied for it. This is a voice of the voiceless. Compromising the magna carta and several laws is a driving force to speak up and support the movement of raising it to the disciplining authorities.
It was said by SDS that plantilla alignment will increase opportunities, budget and promotion in the division. Hence, localization law, to name a few, is compromised. Is that a good leader? She has no children so she can't understand to our feelings as mothers who struggle in this pandemic and be transferred out to much costly transport and mountainous station despite of our tenurity.
This is a challenge to Dr. Salustiano Jimenez, Deped Region VII, regional director, if he can act against this kind of notorious superintendent in his region. Sir, your good name in the region is now tainted if no action to be taken. We ask for a motu proprio.
This is a challenge to the Civil Service Commission if they can implement their law and investigate this matter especially that from the itemized abovementioned : Negligence of duty, abuse of power, oppression and inefficiency and incompetence in the performance of duty are strong grounds for disciplinary actions. Among all the aforementioned complains, it might be impossible that you can't prove even at least 1. We invite your field investigators to come to danao. Dayun kamo sa Danao.
This is a challenge to all legal parties and administrative body to investigate such act and informalities. The conforme of such assignment order don't really conform to the order but was oppressed to do so.
This is a challenge to DepEd secretary Briones to appoint wisely a leader who has a heart for the teachers.
This is a challenge to ALL the teachers to support the movement to file a petition against the superintendent. All teachers are encouraged to sign the petition so as for it to be investigated by the disciplining authorities as motu proprio.
This is a challenge to all of us if there will be action and if our voices will be heard by the disciplining authority whenever we try to speak up our concerns when we are oppressed.
This is real and the abusive oppressor washes her hand so early .Nevertheless, Let it be known.
#LetItBeKnownDanao