A Better Plan for Llangollen
21
people have signed this petition.
Add your name now!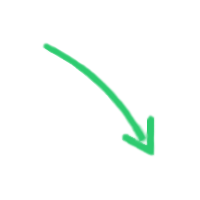 21

people

have signed.

Add your voice!
Maxine K.
signed just now
Adam B.
signed just now
Don't We Get A Say In This?


This petition represents the wishes of the community of Llangollen, the people the decisions made by the Chair and Board of Betsi Cadwaladr University Health Board and Denbighshire Local Planning Authority directly affect. We are the patients you are dedicated to serve. We are the taxpayers whose money you spend, yet we are the people whose voices are ignored when choices are made. We are the people who will suffer rather than benefit from your decisions and we therefore petition you to put our needs first.


If the people of Llangollen could have a choice between


More housing to replace the Llangollen Cottage Hospital and relocating the current Health Centre to somewhere inaccessible


Or

Reinstating the Cottage Hospital and a desperately-needed new car park close to Llangollen's two biggest tourist attractions

We, the undersigned, declare that we want the latter option, the Cottage Hospital reinstating, the Riverside Lodge site converted to a large car park, and that the current Health Centre remains in its ideal location for the majority of residents.

Doctor Peter Higson, Chair of Betwsi Cadwaladr, now knows first-hand that the new Health Centre is inaccessible without vehicles for the majority of our residents. There's no bus service for them, and if one was created, it would have to run every ten minutes to fit surgery appointments; the logistics, cost and environmental considerations of that will never be supported by Betsi Cadwaladr, Denbighshire County Council or even the Welsh Government.

Although short of room, the current Health Centre operates satisfactorily and we, the undersigned, are content with it. We know the standard of care and cleanliness in local hospitals is vastly superior and that lives are at risk and have actually been lost because of bed shortages directly caused by the closure of cottage hospitals such as ours. It created the lengthy ambulance queues at A&E, a view shared unanimously by hospital staff across North Wales, and impedes referrals by our GPs for hospital admissions. The British public is generally jaundiced about not being listened to, but not listening to your own staff is surely Corporate Cognitive Dissonance.

We don't need the extra services a new Health Centre might bring to be so close to Llangollen. It could be sited anywhere, and even be a good use of the abandoned public tip at Wernffrwd, just a little further out of town and better qualified as meeting the Sequential Test for planning purposes, a site which has proved difficult to turn into productive use. We petition for:

1. The refurbishment and restoration of our Cottage Hospital
2. The return of our beds to the Cottage Hospital for our benefit and that of the NHS in North Wales
3. The return of our Minor Injury Unit, Phlebotomy, Physiotherapy and other frequently needed services
4. The retention of our GP Practice in its current ideal location
5. The conversion of the Riverside Lodge site to a car park for the economic benefit of Llangollen

We, Denbighshire County Council and the Welsh Government know that the prosperity of Llangollen is strangled by the lack of car parking. For decades, many have tried to solve this dilemma but the only solutions offered amount to no more than a few extra bays. Due to the town's geology, a multi-storey car park is not possible for geological reasons. An alternative is to buy the soon-to-be-vacated Dobson & Crowther site before Sainsbury's can develop it but it would lessen the site's value for the seller, so it would need spending likely to draw the kind of criticism that the original purchase of the Riverside Lodge caused.

Is Llangollen worth this investment? Yes. It's one of only half-a-dozen towns in the UK to be Cittaslow-accredited, to be granted AONB status and World Heritage recognition by the United Nations. Llangollen's future prosperity and growth, and contribution to the wider economy of North Wales, hinges on good decisions made now.

There cannot be an argument that new housing at the Cottage Hospital site is needed because land allotted in the Local Development Plan along Wern Road has yet to be developed.

There is also a groundswell of sentiment and affection for the Cottage Hospital, a rich part of Llangollen's heritage and history, to be considered, even in this age of spreadsheet morality.

We, the undersigned, petition the Chair and Board of Betsi Cadwaladr and Denbighshire Local Planning Authority to urgently reconsider their plans and give this matter the same depth of thought that we have. We can demonstrate a better solution and we urge you to meet and listen to us.

We defy anyone with an ounce of compassion to subject elderly and sick and disabled people to a walk like this just to see their doctor; http://bit.ly/1qosBy0