#Revive2012Map
31
people have signed this petition.
Add your name now!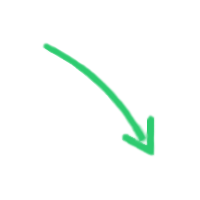 31

people

have signed.

Add your voice!
Maxine K.
signed just now
Adam B.
signed just now
Ever since our map was changed, I've always disliked Zone just a tad bit more. No other server has ever dared to touch their original map and they've never had the issues we have. I will not fault all of Zone's misfortunes on the map change, however, it's hard to deny that it wasn't a tipping point for the server.
I make this petition like all the ones I've made previously, as an example. I do not demand using these petitions, only to show awareness through exact numbers. I simply hope everybody who misses the old map and would want aspects of it brought back sees this and signs it.
That map was not perfect, I will admit that. Could have done with being a bit more space cautious and the empty buildings were just a bother to maneuver around. I would hope that the staff listen to the people and bring back the things we all know and love, and further expand on them. At this point, I'm fairly certain that there are enough shops now to fill up every previously empty building. So much improvement could have been done on that map, not simply changing it.
Personally, I will always have personal ties to that map because obviously I'm an old player and a lot of nostalgia comes along with my opinions. With that, this map had my precious Skybases which never returned to their glory. Not only for me, this map also had Spring and Iricia open, the planets I know so many others miss. This basing system was never regarded as poor and nobody ever really complained(except a certain few people who I know probably regret their taken opinions on Skybases...) unlike this current one.
In truth, many of the things we complain about now had never been an issue back then. Perhaps it was simply our more naive selves which strayed from looking at the negatives as often as we all do now, or perhaps it's simply a matter of the original system being superior?
Dunno, I hope you all sign this and encourage others to do so because the player opinion does matter, or at least should.
Your favorite thorn in the side, TheRealSKT