Writers On Trump
24846
signers.
Add your name now!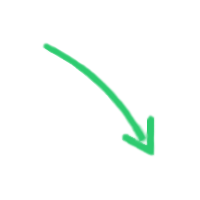 24846

signers.

Almost there!

Add your voice!
Maxine K.
signed just now
Adam B.
signed just now
The following is a statement signed by more than 450 U.S. writers, regarding the candidacy of Donald J. Trump for the Presidency of the United States. If you agree with us—whoever you are, whatever you do, wherever you live—we hope you'll join us by adding your name and the state you live in and help us spread the word. Many thanks.
AN OPEN LETTER TO OUR FELLOW AMERICANS
Because, as writers, we are particularly aware of the many ways that language can be abused in the name of power;
Because we believe that any democracy worthy of the name rests on pluralism, welcomes principled disagreement, and achieves consensus through reasoned debate;
Because American history, despite periods of nativism and bigotry, has from the first been a grand experiment in bringing people of different backgrounds together, not pitting them against one another;
Because the history of dictatorship is the history of manipulation and division, demagoguery and lies;
Because the search for justice is predicated on a respect for the truth;
Because we believe that knowledge, experience, flexibility, and historical awareness are indispensable in a leader;
Because neither wealth nor celebrity qualifies anyone to speak for the United States, to lead its military, to maintain its alliances, or to represent its people;
Because the rise of a political candidate who deliberately appeals to the basest and most violent elements in society, who encourages aggression among his followers, shouts down opponents, intimidates dissenters, and denigrates women and minorities, demands, from each of us, an immediate and forceful response;
For all these reasons, we, the undersigned, as a matter of conscience, oppose, unequivocally, the candidacy of Donald J. Trump for the Presidency of the United States.
Mark Slouka – Brewster, NY
Andrew Altschul – Fort Collins, CO
Jennifer Egan - Brooklyn, NY
Gregory Pardlo – New York, NY
Geraldine Brooks - West Tisbury, MA
Junot Díaz - Cambridge, MA
Tobias Wolff - Stanford, CA
Stephen King – Bangor, ME
Richard Russo - Portland, ME
Amy Tan – San Francisco, CA
ZZ Packer - San Francisco, CA
Ha Jin - Boston, MA
Edmund White - New York, NY
Dave Eggers - San Francisco, CA
Rita Dove - Charlottesville, VA
Jane Smiley - Carmel Valley, CA
Phillip Lopate - New York, NY
Allan Gurganus - Hillsborough, NC
Michael Chabon - Berkeley, CA
James Wood - Boston, MA
Claire Messud - Boston, MA
Cheryl Strayed - Portland, OR
Nick Flynn - Brooklyn, NY
Carl Phillips - St. Louis, MO
Jo Ann Beard - Rhinebeck, NY
Lan Samantha Chang - Iowa City, IA
David Shields - Seattle, WA
Francine Prose – New York, NY
Tracy K. Smith - Princeton, NJ
Sven Birkerts - Arlington, MA
Nicole Krauss - New York, NY
Daniel Handler - San Francisco, CA
Elizabeth Berg - Oak Park, IL
Steve Yarbrough - Boston, MA
Colm Toibin - New York, NY
Oscar Villalon - San Francisco, CA
Jonathan Lethem – Claremont, CA
Maxine Hong Kingston – Oakland, CA
Charles Bernstein - New York, NY
Ed Falco - Blacksburg, VA
Kim McLarin - Boston, MA
Ann Packer – New York, NY
Sue Miller – Boston, MA
Eleanor Henderson - Ithaca, NY
Alfred Corn - Providence, RI
Lynne Sharon Schwartz - New York, NY
Rick Moody – Astoria, NY
Lydia Davis - East Nassau, NY
David Gates - Missoula, MT
Erin McGraw - Sewanee, TN
Stephen Elliott - New York, NY
Roy Blount, Jr. - New Orleans, LA
Andrew Hudgins - Sewanee, TN
W. Ralph Eubanks - Washington, DC
Jean Valentine – New York, NY
Ursula Hegi – Sag Harbor, NY
Richard Bausch - Orange, CA
Jill McCorkle - Hillsborough, NC
Bobbie Ann Mason - Lexington, KY
Susan Choi - Brooklyn, NY
Ed McClanahan - Lexington, KY
Robert Matt Taylor - Los Angeles, CA
Julia Scheeres - Berkeley, CA
Margot Livesey - Cambridge, MA
Matthew Zapruder - Oakland, CA
Daniel Mendelsohn - Annandale-on-Hudson, NY
Anita Shreve – Newfields, NH
Lyn Hejinian - Berkeley, CA
Camille Dungy - Fort Collins, CO
Lauren Grodstein - Moorestown, NJ
Gerald Stern - New York, NY
Lynne Tillman - New York, NY
Paul Lisicky - Philadelphia, PA
Dan Beachy-Quick - Fort Collins, CO
Rebecca Solnit - San Francisco, CA
Bill Clegg - New York, NY
Ayelet Waldman - Berkeley, CA
Charles Baxter – Minneapolis, MN
Sigrid Nunez – New York, NY
Aline Ohanesian - San Juan Capistrano, CA
Maurice Manning - Springfield, KY
John L'Heureux - Stanford, CA
Mary Roach - Oakland, CA
Melanie Rae Thon - Salt Lake City, UT
Sarah Shun-lien Bynum - Los Angeles, CA
Rivka Galchen - New York, NY
A. L. Kennedy - London, UK
Alan Shapiro - Chapel Hill, NC
Mark Doty – New York, NY
Patricia Hampl - St. Paul, MN
Tom Zoellner - Los Angeles, CA
Athena Stevens - Las Vegas, NV
Robert Bausch - Stanford, VA
D. A. Powell - San Francisco, CA
Alexander Chee - New York, NY
Leslie Jamison - Brooklyn, NY
Josh Weil - Nevada City, CA
Lauren Groff – Gainesville, FL
Meg Wolitzer – New York, NY
Amy Hempel – Gainesville, FL
Aimee Nezhukumatathil - Oxford, MS
Brenda Hillman - Kensington, CA
Adam Mansbach - Berkeley, CA
Dan Raeburn - Chicago, IL
Aimee Bender - Los Angeles, CA
Tom Barbash - Mill Valley, CA
Verlyn Klinkenborg – East Chatham, NY
Andre Dubus III – Newbury, MA
Val Brelinski - Woodland, CA
Dinty W. Moore – Athens, OH
Dana Spiotta - Syracuse, NY
Paul Yoon - Cambridge, MA
Scott Hutchins - San Francisco, CA
Edward Schwarzschild - Albany, NY
Laura Fraser - San Francisco, CA
Julie Orringer - Brooklyn, NY
Brian Turner - Orlando, FL
Jane Hirshfield - Mill Valley, CA
V. V. Ganeshananthan - Minneapolis, MN
Gloria Frym - Berkeley, CA
E. J. Levy - Washington, DC
Lloyd Schwartz – Somerville, MA
Sasha Steensen - Fort Collins, CO
Gregory Maguire – Concord, MA
Katharine Noel - Baltimore, MD
Nicholas Delbanco - Ann Arbor, MI
Salvatore Scibona -New Haven, CT
Curtis Sittenfeld - St. Louis, MO
Ben Marcus - New York, NY
Elisa Albert - Albany, NY
Kaui Hart Hemmings - Kailua, HI
Lucy Corin - San Francisco, CA
Garth Greenwell - Iowa City, IA
Maxine Chernoff - Mill Valley, CA
Karen Russell – Portland, OR
Kim Addonizio - Oakland, CA
Marilyn Hacker – New York, NY
Lewis Warsh - New York, NY
Suzanne Rivecca - San Francisco, CA
Susan Steinberg - San Francisco, CA
Julie Lythcott-Haims - Palo Alto, CA
Molly Antopol - Cambridge, MA
Helen Schulman - New York, NY
Ralph Black - Rochester, NY
Jill Talbot - Denton, TX
Charles Bock - Brooklyn, NY
Lee Daniel Kravetz - San Mateo, CA
Julie Scelfo - New York, NY
Lori Ostlund – San Francisco, CA
Steven Schwartz – Fort Collins, CO
Anthony Marra - Oakland, CA
Lytle Shaw - New York, NY
Keith Scribner - Corvallis, OR
Susan Jackson Rodgers - Corvallis, OR
Mark Edmundson - Charlottesville, VA
Vince Passaro - New Rochelle, NY
Ron Silliman - Paoli, PA
Robert Boswell - Houston, TX
David Biespiel - Portland, OR
Ilyse Kusnetz - Orlando, FL
Eric Puchner - Baltimore, MD
Victoria Redel - New York, NY
Leni Zumas - Portland, OR
Justin Torres - Los Angeles, CA
David Vann - Tallahassee, FL
Matthew Cooperman - Fort Collins, CO
Aby Kaupang - Fort Collins, CO
Laura van den Berg - Cambridge, MA
Rick Barot - Tacoma, WA
Jill Bialosky - New York, NY
Will Allison - South Orange, NJ
David Goodwillie - Brooklyn, NY
Benjamin Hale - Tivoli, NY
Jeff Parker - Amherst, MA
Ru Freeman - Bala Cynwyd, PA
Alexandra Teague - Moscow, ID
Michelle Richmond - Burlingame, CA
Chelsey Johnson - Richmond, VA
Daniel Orozco - Moscow, ID
Marie Howe – New York, NY
Jenny Hollowell - Los Angeles, CA
Geoffrey Brock - Fayetteville, AR
Kevin J. Clark - San Louis Obispo, CA
Donald Morrill - Tampa, FL
Lisa Birnbaum - Tampa, FL
Joshua Furst - New York, NY
Randall Mann - San Francisco, CA
Jennifer duBois - Austin, TX
Erika Meitner - Blacksburg, VA
Joy Katz - Pittsburgh, PA
Rachel Zucker - New York, NY
Celeste Gainey - Pittsburgh, PA
Samina Ali - San Francisco, CA
Emily Mitchell - Silver Spring, MD
Leslee Becker - Fort Collins, CO
Henri Cole - Boston, MA
Celeste Ng - Cambridge, MA
Mira Jacob - Brooklyn, NY
Will Boast - Chicago, IL
Rebecca Lehmann - Potsdam, NY
Peter Bognanni - St. Paul, MN
Rebecca Makkai - Chicago, IL
Alix Ohlin - Easton, PA
Peter Ho Davies - Ann Arbor, MI
Douglas Trevor - Ann Arbor, MI
Emily Carlson - Pittsburgh, PA
Glasgow Phillips - Los Angeles, CA
Jennifer Richter - Corvallis, OR
Lily Tuck - New York, NY
Patricia Marx - New York, NY
Corinna Vallianatos – Claremont, CA
Matthew Vollmer - Blacksburg, VA
Nic Brown - Clemson, SC
Jamie Quatro – Lookout Mountain, GA
Bernard Cooper – Los Angeles, CA
A. N. Devers – Brooklyn, NY
Joan Wickersham - Cambridge, MA
Eileen Pollack – New York, NY
Deirdre McNamer – Missoula MT
Michelle Herman – Columbus, OH
Karen Leona Anderson - St. Inigoes, MD
Jerry Gabriel – St. Inigoes, MD
William Pierce – Boston, MA
Hilma Wolitzer – New York, NY
Phyllis Raphael – New York, NY
Benjamin Taylor - New York, NY
Douglas Bauer – Cambridge, MA
Suzanne Ruta – New York, NY
Merrill Joan Gerber – Pasadena, CA
Pamela Painter – Cambridge, MA
Fred Marchant – Arlington, MA
Alexandra Marshall – Boston, MA
Roxana Robinson – Cornwall, CT
Anne Bernays – Cambridge, MA
Jennifer Haigh – Boston, MA
Suzanne Nossel - New York, NY
Caroline Leavitt – Hoboken, NJ
Martha McPhee – New York, NY
Edie Meidav – Amherst, MA
Carol Sklenicka – Jenner, CA
Susan Scarf Merrell – Sag Harbor, NY
Katharine Weber – Bethany, CT
Barbara Fischkin – Long Beach, NY
Terese Svoboda – New York, NY
Helen Klein Ross – New York, NY
Beverly Gologorsky – New York, NY
Carolyn Burke – Santa Cruz, CA
Alix Kates Shulman – New York, NY
Elinor Lipman – New York, NY
V. Hansmann – New York, NY
Peter Trachtenberg – Pittsburgh, PA
Angela Davis-Gardner – Raleigh, NC
Jill Ciment – Gainesville, FL
Noy Holland – Heath, MA
Marjorie Sandor – Corvallis, OR
Mark Wunderlich – Catskill, NY
Letty Cottin Pogrebin – New York, NY
Jacob Slichter – Brooklyn, NY
Masha Hamilton – Brooklyn, NY
Beth Gutcheon – New York, NY
Tova Mirvis – Newton, MA
Joan Silber – New York, NY
Douglas Unger – Las Vegas, NV
Jane Ciabattari – Cotati, CA
Laura Zigman – Cambridge, MA
Danielle Legros Georges – Boston, MA
Lynda Schor – New York, NY
Diana Abu-Jaber – Fort Lauderdale, FL
Joanna Hershon – Brooklyn, NY
April Bernard – Saratoga Springs, NY
Jennifer Gilmore – Brooklyn, NY
Lis Harris – New York, NY
Rebecca Kaiser Gibson – Marlborough, NH
Natalie Bakopoulos – Ann Arbor, MI
Raymond P. Scheindlin – New York, NY
Andrea Scrima – Berlin, Germany
Kathleen Hill – New York, NY
Leora Skolkin-Smith – New York, NY
Rosanna Warren – Chicago, IL
David Huddle – Burlington, VT
Tony Eprile – Bennington, VT
Doug Anderson – Thorndike, MA
Robin Hemley – Iowa City, IA
Rita Calderon – New York, NY
Deborah Schupack – Croton-on-Hudson, NY
Courtney Angela Brkic – Washington, DC
Alice Mattison – New Haven, CT
Sallie Tisdale – Portland, OR
Julia Slavin – Washington, DC
Jessica Treadway – Boston, MA
Samuel Autman – Greencastle, IN
James Carroll – Boston, MA
Lily King – Yarmouth, ME
Todd Hasak-Lowy – Evanston, IL
Janna Malamud Smith – Boston, MA
Tim Weed – Putney, VT
Nadell Fishman – New York, NY
Laurie Sheck – New York, NY
Kathryn Davis – Montpelier, VT
Claire Vaye Watkins - Ann Arbor, MI
Heidi Pitlor – Natick, MA
Marina Budhos – Maplewood, NJ
Toby Olson – Cape Cod, MA
Lisa N. Brennan – New York, NY
Lalita Tademy – Menlo Park, CA
Ned Van Zandt – New York, NY
Rafael Yglesias – New York, NY
Barry Goldensohn – Brooklyn, NY
Lorrie Goldensohn – Brooklyn, NY
Dale Peterson – Arlington, MA
Benjamin Anastas – Brooklyn, NY
Lily White – Brooklyn, NY
Maddie Dawson – Guilford, CT
Andrew Scott – Indianapolis, IN
Sarah Stone – El Cerrito, CA
Michael Lowenthal – Boston, MA
Ron Nyren – El Cerrito, CA
Carole Rosenthal – New York, NY
Donna Masini – New York, NY
Jane Shore – East Calais, VT
Leslie Bulion – Durham, CT
Martha Rhodes – New York, NY
Kate Walbert – New York, NY
Robert Polito – New Paltz, NY
Jerry Mander – San Francisco, CA
Chana Bloch – Oakland, CA
Emily Goodman – New York, NY
Nancy Antle – New Haven, CT
Sarah Knight – Brooklyn, NY
Joan Frank – Santa Rosa, CA
Carol Zoref – New York, NY
Quincy Long – New York, NY
Katy Lederer – Brooklyn, NY
Ianthe Brautigan Swensen - Santa Rosa, CA
Charles Barasch – Plainfield, VT
David St. John - Venice, CA
Elaine Fletcher Chapman – Newport News, VA
Kim Dana Kupperman – Washington, DC
Becca J. R. Lachman – Athens, OH
Michael Dumanis – Bennington, VT
Elena Delbanco – Ann Arbor, MI
Michael Waters - Ocean, NJ
Anne Marie Macari - New York, NY
Anna Journey - Venice, CA
Elizabeth Nunez – Amityville, NY
Mary Kay Zuravleff – Washington, DC
Ross White – Durham, NC
Leo Vanderpot – Croton-on-Hudson, NY
Karen E. Bender – Wilmington, NC
Alicia Ostriker - Princeton, NJ
Naomi Replansky – New York, NY
Lisa Michaels - Healdsburg, CA
Joan Larkin - West Orange, NJ
Ellen Doré Watson - Northampton, MA
Jane Lazarre - New York, NY
Wesley Brown - Chatham, NY
Clark Blaise - New York, NY
Joan Appell Lipkin – St. Louis, MO
Mimi Schwartz - Princeton, NJ
Peter Cooley - New Orleans, LA
Mary Morris - Brooklyn, NY
Melvin Jules Bukiet - New York, NY
Kathleen Balma - New Orleans, LA
Adrian Van Young - New Orleans, LA
Jay Neugeboren - New York, NY
Michael Klein - New York, NY
Jaime Manrique - New York, NY
Jeanne Marie Beaumont - New York, NY
Leslie Connor - Madison, CT
Meg Waite Clayton – Palo Alto, CA
Mary Crow - Fort Collins, CO
Sophie Cabot Black - Wilton, CT
Alice B. Fogel - Walpole, NH
Anne Waldman – New York, NY
Emily Leider – San Francisco, CA
Dan Wakefield - Indianapolis, IN
Mindy Lewis - New York, NY
Jane Mead – Napa, CA
Ellen Sussman –Sebastopol, CA
Natalie Safir – Tarrytown, NY
Rosellen Brown - Chicago, IL
R. M. Ryan - Duncans Mills, CA
Zack Rogow - San Francisco CA
Wesley Brown - Chatham Center, NY
Linda Pastan – Potomac, MD
Leslie Berlin – Palo Alto, CA
Tim Hernandez – El Paso, TX
Katy Lederer – Brooklyn, NY
Patricia Grossman – Brooklyn, NY
Martha Southgate – Brooklyn, NY
Ruth Sydney Charney – Greenfield, MA
Lucy Ferriss – West Hartford, CT
Rachel M. Brownstein - New York, NY
Matthew Kennedy - Oakland, CA
L. S. Asekoff - Clermont, NY
Jill McDonough - Boston, MA
Peter Streckfus - Fairfax, VA
Aliki Barnstone - Columbia, MO
Linda Gregerson - Ann Arbor, MI
Estha Weiner – New York, NY
Eleanor Lerman – Long Beach, NY
Ann Hood – Providence, RI
Gary Soto - Fresno, CA
Margaret Randall - Albuquerque, NM
Susana H. Case – New York, NY
Zachary Lazar - New Orleans, LA
David Baker - Granville, OH
Meredith Trede – New York, NY
Thomas Lynch - Milford, MI
Sharon Dolin – New York, NY
Charles Salzberg – New York, NY
Carol Anshaw – Chicago, IL
Steve Turtell – New York, NY
Alexandra Enders – New York, NY
Sonia Pilcer - Hillsdale, NY
Martín Espada - Amherst, MA
Stephen Goodwin - Manassas, VA
Ed Ochester - Shelocta, PA
Sue William Silverman - Grand Haven, MI
Cathi Hanauer - Northampton, MA
Carol Rial – New York, NY
Susan Stinson - Northampton, MA
Richard Tayson - Queens, NY
Kate Christensen – Portland, ME
Richard Hoffman – Cambridge, MA
Beth Ann Bauman – New York, NY
Daniel Shapiro – New York, NY
Frances Dinkelspiel - Berkeley, CA
Janet Burroway - Chicago, IL
Bill Zavatsky - New York, NY
Pamela Stewart - Hawley, MA
Janet Sternburg – Encino, CA
Beatrix Gates - Brooksville, ME
Barbara Ras - San Antonio, TX
Lidia Yuknavitch – Portland, OR
Mary Ann McFadden – Riverside, CA
Cynthia Kling - Cold Spring, NY
Phillis Levin - New York, NY
Heather Young - Mill Valley, CA
Gretchen Primack - Hurley, NY
Tania James – Washington, DC
Robert Thomas - Oakland, CA
Rachel Nelson - Ann Arbor, MI
Marilyn Krysl – Boulder, CO
Norbert Hirschhorn - Richfield, MN
T. R. Hummer - Cold Spring, NY
Sam Hamill – Anacortes, WA
Margot Singer – Granville, OH
Jennifer Atkinson - Fairfax, VA
Philip Metres - Cleveland, OH
Sally Keith - Washington, DC
Elizabeth Macklin - New York, NY
Robin Rinaldi - Los Angeles, CA
Carol Polsgrove - Asheville, NC
Robert Hershon - Brooklyn, NY
Julie Sheehan - Southampton, NY
Judith D. Schwartz - Bennington, VT
Maggie Kast - Chicago, IL
Cheryl P. Sucher – Hopewell, NJ
Nancy A. Smith – Ashfield, MA
Hilary Reyl - New York, NY
Cornelia Nixon - Berkeley, CA
Catherine Brady - San Francisco, CA
Joshua Mohr - Seattle, WA
Mark Sundeen - Moab, UT
Jennifer Maier - Seattle, WA
L. R. Berger - Contoocook, NH
Sarah Van Arsdale - New York, NY
Elena Passarello - Corvallis, OR
Anne Yeomans - Colrain, MA
James Hannaham - Brooklyn, NY