Fighting for the West Genesee Dance Program!
699
people have signed this petition.
Add your name now!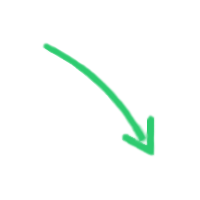 699

people

have signed.

Add your voice!
Maxine K.
signed just now
Adam B.
signed just now
Fighting for the West Genesee Dance Program Petition
This petition is to ask Chris Brown and the school board to overturn their decision to phase out the dance program within the next three years at West Genesee High School.
*We understand that Chris Brown wants to allocate the money to different programs. Why not expand the budget…130,000 dollars seems like a drop in the bucket compared to the 77 million dollar budget the district has for the 2014-2015 year. Why wasn't this problem with the dance program foreseen when the budget went up in March which was only 4 months ago? Most of the taxpayers are there to support this district in all its needs.
*Stanford University put out a study in 2010, which states that "dancing integrates several brain functions at once- kinesthetic, rational, musical, and emotional- further increasing your neural connectivity." It does not only increase your neural functions, but it increases physical activity. The programs you want to replace dance with are sedative, rote activities.
*On Letsmove.com, Michele Obama's physical education site, the amount of time a teen must be active during the day is 60 minutes. If a child is doing one gym class every other day, and goes home to sit in front of the computer or television, they are not achieving this goal. Dance class gives the student another chance at being active throughout the day.
*After a 21 year study, The New England Journal of Medicine concluded that taking part in leisurely activities, such as dance, gardening, and reading, can reduce the risk of dementia.
*Chris Brown stated that the school is moving away from dance to focus on other fine arts programs that will make the students employable and college ready. Many alumni have gone on to be employed as professional dancers. To name a few: Gabrielle Brigida, Stephanie Dattellas, Jake Casey, Greg Podolak, David Scarantino, Gabby Hanley-Mott, Caitlin Clark, Megan Bryant, etc. More than those names have gone on to take dance in college. The principles taught in a dance class- agility, patience, hard work, honoring deadlines, health, respect- are what is needed to succeed and have a happy life.
*West Genesee can utilize Common Core in the Dance Program. Several school districts have changed their dance program to fit within the structures of Common Core: https://sites.google.com/a/pitt.k12.nc.us/nphs-dance/nphs-dance-studio/common-core-and-dance
*Many programs go through highs and lows. If the program is going through a low, similar to band several years ago, why not advertise to elementary and middle school students? Why not make an enrollment and hype video? Why not do shows for the elementary and middle school children to show them the opportunities of the dance program in high school?
Please, sign the petition and show your support!