Whittier College Community: Stand in Solidarity with our Refugee, Deferred Action for Childhood Arrival and Undocumented Individuals
521
people have signed this petition.
Add your name now!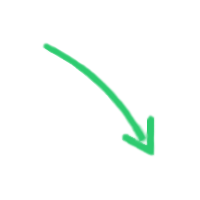 521

people

have signed.

Add your voice!
Maxine K.
signed just now
Adam B.
signed just now
Dear Whittier College Community,

We, students at Whittier College, seek your support in submitting a public statement of solidarity with our refugee, international and undocumented community members. We ask you to sign this petition and uphold our commitment to defend human rights, in addition to the values upon which our college was founded: respect for the individual regardless of gender, status, religion, and ethnicity; inclusion; community and service; social justice and responsibility; tolerance; and integrity. We — students, faculty, administration, alumni and staff members at Whittier College — stand together for the protection of our core values of this school's Quaker founders. Historically, Quakers assisted the abolition movement, by creating networks of "safe houses" for black men and women fleeing slavery, and also worked as early advocates for women's suffrage. We wish to rekindle this very spirit, to transform our school into a sanctuary in the same religious and political consciousness of the 1980s - 1990s sanctuary movement.
As a result of unprecedented, expedited executive actions in these last few weeks, these are the most important and immediate needs we seek in order for our campus to uphold or reaffirm its "commitment to a diverse student body and faculty" as well as "respect for human differences." We seek solidarity in our community in order to follow in the steps of other sanctuary institutions, nationwide, including Columbia University, Pitzer College, Reed College, and Oregon State, among others.
By signing this petition, you ask Whittier College to commit to the following:
● Ensure all students have equal access to educational resources on campus including fellowship and study abroad opportunities
○ Enhance access to financial resources for undocumented students, https://www.whittier.edu/equity/undocumentedresour...
● The Financial Aid office may require further training and/or students to research sources of aid for our undocumented students (should any financial modifications be necessary).
○ Guarantee that our undocumented students and/or DACA students continue receiving awarded financial aid as it pertains to Whittier College merit awards such as the John Greenleaf Whittier Scholarship, Whittier work study, exception funding, etc.
● The Office of Equity and Inclusion will continue to be the headquarters for all resources/assistance for undocumented WC community members, DACA students or any Poet community member who requires confidential assistance or support.
○ All information regarding resources and support for undocumented students should continue to be made readily available at, https://www.whittier.edu/equity/undocumentedfaq
● Federal Immigration and Customs Enforcement authorities or Border Patrol officials will not, under any circumstance or capacity, be invited onto campus. This includes career or internship Fairs, as their presence has been noted in such events in the past.
● Whittier College faculty, staff, administration as well as Campus Safety will not comply in information gathering, deportations, immigration raids or individual targeting, or intimidation when interacting with Federal ICE authorities or Border Patrol officers.
● Should ICE or Border Patrol ever decide to be on campus (which is noted as a "sensitive" space rather than "private property"), Campus Safety and/or administration such as the Dean of Students will alert the Whittier College community immediately via mass text or email (as it has always done with Whittier PD on campus)
We must take the knowledge of these imminent threats to our fellow Poets, and act to maintain a safe and well-informed community. To show your support to ensure the safety of our community members, as well as your willingness to protect human rights, please sign or collaborate with the Whittier's Sanctuary movement. We are all members of the Poet community where establishing community is a fundamental facet of our mission as an institution. This is an ongoing process and in order to move forward, we need YOUR help in expanding solutions to the problems our community members are facing. Understanding the facts and risks associated with these potential threats is a vital first step. But it cannot stop there. By signing, you are not only participating in the conversation, but also actively showing support for and solutions in your diverse community.