Petition for Curriculum-Based Changes Supporting WGS
392
people have signed this petition.
Add your name now!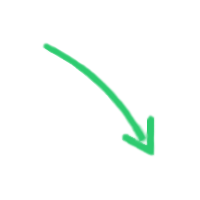 392

people

have signed.

Add your voice!
Maxine K.
signed just now
Adam B.
signed just now
As students and alumni, we have witnessed how the publication of the Rolling Stone piece has sparked long-overdue discussion and an outpouring of support for activism regarding sexual assault at UVa. Many reactions to the article, shared in conversations with peers or across social media, convey not only support for survivors and a call to action, but a sense of disbelief: "I had no idea this was happening here," or, "I had no idea this happened so often". While disturbing in its details, this Rolling Stone article should not have been the first time that students were asked to think critically about the complicated realities of gendered violence, a culture of misogyny, or intersectional oppression. For anyone that's participated in a WGS class, it wasn't.
Students who take WGS courses are exposed to marginalized perspectives regarding issues of inequality that challenge our local and global communities today - including, but not limited to, sexual violence, poverty, and discrimination. The faculty of the Women, Gender & Sexuality program create safe, thoughtful spaces for students to critically examine the roots of injustice from diverse points of view. Each semester, they provide an educational, activism-oriented atmosphere comparable to the forums organized in response to the Rolling Stone article. Their courses teach students about the scope, urgency, and relevance of social justice issues, including sexual violence, in our immediate communities and in broader contexts. They empower students to recognize these issues and their roots and address them by breaking a culture of silence and inaction. However, as valuable as these courses are for arming students with the context and vocabulary they need to identify and confront gender-, class-, race-, and ability-based oppression on both systemic and immediate levels, far too few students engage with them.
For this reason, we urge the administration to make significant and immediate changes to the curriculum, prioritizing the importance of an education that promotes knowledge about diversity and oppression. These changes should necessitate the funding and support of departments at the forefront of studying these areas. In light of recent events, WGS is one such program whose importance must be reevaluated, so that the study can expand at UVA in terms of both faculty and enrollment. This should be a part of a long term process of strengthening UVA's Women, Gender, & Sexuality Program and encouraging higher enrollment through course requirements in classes focusing on counter-hegemonic, diversity-inclusive perspectives and experiences. While we recognize and support the continued hard work of the dedicated student activists and professors who address these issues in public and academic space, we believe that without significant institutional support their efforts are limited. A curriculum-based initiative is one of the most equable ways to make radical change that directly and immediately impacts all students, and signals that the University is committed to cultural development. It is the only way our University can demonstrate it values an education cognisant of social stratification, one that affirms the importance of progressiveness, tolerance, and mutual understanding across lines of difference.
It is often said that change starts with education. As an institution of higher learning, UVa must prove its dedication to change by implementing reforms at an academic level, not only by supporting community education efforts. If we are of the belief that higher education has the potential to enlighten and inspire progress, we must affirm the importance of addressing these issues in an academic context and support the Women, Gender & Sexuality program.
Join the 137 students, alumni and faculty who supported the petition on Day 1 by signing now.