Open Records Request for Obama's Vital Records
9
people have signed this petition.
Add your name now!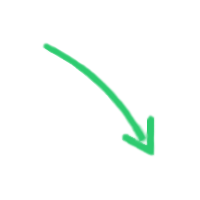 9

people

have signed.

Add your voice!
Theresa Wilson
signed recently
Theresa Wilson
signed recently
Dear Dr. Fukino, DoH- Under the Uniform Information Practices Act of the State of Hawaii, "the people are vested with the ultimate decision-making power. Government agencies exist to aid the people in the formation and conduct of public policy. Opening up the government processes to public scrutiny and participation is the only viable and reasonable method of protecting the public's interest. Therefore the legislature declares that it is the policy of this State that the formation and conduct of public policy—the discussions, deliberations, decisions, and action of government agencies—shall be conducted as openly as possible." Citing the following PROVISION from The Uniform Information Practices Act: (§92F-12) "Agency Records that Must Always Be Disclosed "(15) "Information collected for the purpose of making information available to the public" (Vital Records ARE NOT AN EXCEPTION.) • I request all "Original Vital Records" that Dr. Fukino saw per her public statement below, be disclosed: STATEMENT BY HEALTH DIRECTOR CHIYOME FUKINO, M.D. "I, Dr. Chiyome Fukino, Direct'r of the Hawaii State Department of Health, have seen the original vital records maintained on file by the Hawaii State Department of Health verifying Barack Hussein Obama was born in Hawaii and is a natural-born American citizen. I have nothing further to add to this statement or my original statement issued in October 2008 over eight months ago." Please provide me an electronic and written copy of these records via email. I will pay the fees, email me the cost due. An agency may withhold access to a record if disclosure of the record would constitute a "clearly unwarranted invasion of personal privacy[.]" To withhold a record under this exception, an agency must be able to show that: (1) An individual has a significant privacy interest in the information contained in the record; and (2) The significant privacy interest is not outweighed by the public interest in disclosure. An agency must balance the significant privacy interest against the public interest in disclosure of the information. If the public interest is found to outweigh the individual privacy interest, the agency must disclose the information. Where an agency cannot identify a significant privacy interest, THE SLIGHTEST PUBLIC INTEREST IN DISCLOSURE WILL REQUIRE THE AGENCY TO DISCLOSE THE RECORD. UIPA Guidelines state that 'significant privacy interest' means only 'DOB' and 'Ethnicity.' Please strike these pieces of information from the disclosed records to aid with your deliberations. This request is a Hawaii UIPA (Uniform Information Practices Act) request under section 92F-12. Thanks, Members of a VERY interested public
Sponsor
Members of the public who want this nonsense to end.