Time for Tweed to Take Off!
99
people have signed this petition.
Add your name now!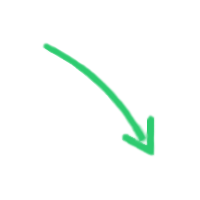 99

people

have signed.

Add your voice!
Maxine K.
signed just now
Adam B.
signed just now
Connecticut needs to adopt an official state-wide airport strategy that recognizes and supports the existence and importance of not one, but TWO public, airline-serving airports.
The State should further support (both politically and financially) the expansion of the Tweed-New Haven Regional airport, as it is the state's number two airport, a vital transportation facility, and the ONLY remaining commercial airport for all of Southern Connecticut.
With the implementation of modest airport improvements outlined in its Airport Master Plan, Tweed will be able to attract multiple, regional air carriers serving destinations up to 1,000 miles away such as Chicago, Washington, D.C, and popular destinations in Florida with state-of-the-art jet aircraft.
How do we get there?
>> The state must officially recognize the importance of Tweed-New Haven, its importance to the efficient movement of people and goods as well as its contributions to statewide economic activity.
>> The state should immediately resolve any legal or neighborhood conflicts, impediments, or obstacles to its full and complete development as envisioned in its Airport Master Plan.
>> The state should support the state legislative changes necessary to accommodate implementation of the Plan.The state should seek a neutral position and avoid acts of overt and implied favoritism toward the state's primary airport, Hartford-Bradley.
>> The state should immediately restore fairness and level the playing field by removing any and all locally-applied limits, caps and restrictions hampering the financial viability, operational status and competitiveness of this nationally significant facility.
>> The state should investigate historic examples of "conflicts of interest" on the part of elected officials who own property or live in close proximity to the Tweed-New Haven airport, have a financial stake or interest in the outcome of airport activities, AND have failed to recuse themselves* or have used their positions to vote against the airport or otherwise negatively influence the outcome of the Tweed-New Haven airport's activities. It is inappropriate and unethical to use one's political position in working against the public's transportation interest. Especially when it is done for reasons of personal or monetary gain, in nature or otherwise.
"A significant percentage of the persons who live and work in (Connecticut) rely on New York airports to meet their commercial air travel needs, thereby contributing to road congestion. However, a significant market exists for expanded commercial air travel in (southern) Connecticut and the economic impacts of expanded commercial air travel opportunities would boost Connecticut's economy."
From -- Transportation: A Strategic Investment, a report of the Connecticut
Transportation Strategy Board, January 2003. (http://www.ct.gov/opm/lib/opm/tsb/reports_tsb/tsb2....)
(To recuse means "To disqualify ...from participation in a decision on grounds such as prejudice or personal involvement." American Heritage Dictionary, 1143 (3d ed., 1997).
Recusal is the proper response to a conflict of interest. When a conflict of interest exists, a member of a deliberative body must recuse him or herself from all participation in the matter, i.e. from discussing, questioning, commenting and voting.
Ideally, the person should leave the room so that there is no way that she or he can influence the procedure (for instance by smiles, glares or other body language). All members who participate in a hearing must be and appear to be impartial in their judgment. (In Re State Aid Highway No. 1, Peru, Vt., 133 Vt. 4 (1974).) http://www.vlct.org/assets/Resource/ATL/1999/atl_9....