MMC: ruining careers and UK healthcare
1504
people have signed this petition.
Add your name now!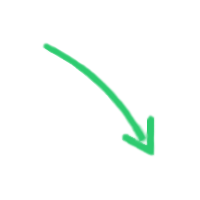 1504

people

have signed.

Add your voice!
social bookmarking s...
signed recently
ydrsrxdakxb
signed recently
IF YOU FEEL THAT YOU ARE MAKING A VALID, INTELLIGENT COMMENT BE BRAVE ENOUGH TO LEAVE YOUR REAL EMAIL ADDRESS. OTHERWISE YOUR COMMENT WILL JUST BE REMOVED. Having functioned successfully for many years, the way medical students gain their first jobs has been changed drastically. Students were previously assessed and ranked according to their academic performance over 5 or 6 years of study. Their ranking determined whether they were successful in securing their choice of house job. They had control over the course of their career as it was directly linked to their level of commitment and standard of achievement: the \'best\' students got the jobs they wanted. As of last year, all this has changed. MMC (Modernising Medical Careers) has developed a system whereby students are not assessed, but assess themselves. They are required to complete an on-line form that comprises 6 sections, giving two examples in each: Academic Achievements, Non-academic Achievements, Reasons for applying for a post, Good Medical Practice, Teamwork, Leadership. Where before one\'s exam performance at medical school comprised 85% of a student\'s ranking, it is now just one factor out of twelve. Where before a student was impartially assessed, he is now assessed by his own views of himself and by his ability to enrich his own achievements. Where before senior doctors would select their new junior doctors, they are now assigned by computer. As a result, medical students are understandably demotivated. For those in their penultimate year of study, the realisation that performance in 5 years of exams suddenly counts for next to nothing is deflating to say the least. But the ramifications stretch further than each individual student: surely the public can expect a doctor to be awarded a sought after post on the basis of his medical knowledge rather than his self-reported prowess on the sports field. For the benefit of those inside and outside the system, the scheme must be rethought. Extra-curricular activity is important but academic achievement must play a more prominent role and objective assessment must be favoured over questionable self-glorification. Medical students have a right to influence their own careers, and those seeking health care have a right to expect the best. To support this, please sign up below. PLEASE ENTER THE NAME OF YOUR MEDICAL SCHOOL IN THE \'COMMENTS\' SECTION. IF YOU WANT TO REMAIN ANONYMOUS- PLEASE STILL INCLUDE YOUR MEDICAL SCHOOL/ HOSPITAL NAME. This petition will be sent to MMC in time to affect how job applications are run in October 2006.
Sponsor
This petition has been set up by two 4th year medical students at Guy\'s, King\'s and St Thomas\'. Please contact us at: alex.liakos@kcl.ac.uk martin.hill@kcl.ac.uk
Links
http://www.mmc.nhs.uk http://www.unemployeddoctor.co.uk http://www.timesonline.co.uk/article/0,,2-2080391,00.html