Stop the Social Media Driven Reality Show "The Sex Factor"!
256
people have signed this petition.
Add your name now!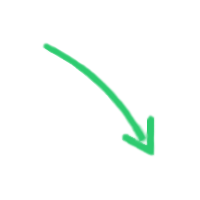 256

people

have signed.

Add your voice!
Maxine K.
signed just now
Adam B.
signed just now
The reckless porn industry is at it again. This time they are recruiting a group of 16 never filmed before individuals and grooming them into being exploited and start the process of being a member of the abusive porn industry. The big winner will not only get a million dollars but a chance to do a scene with Belle Knox, you know the Duke University student that claims porn empowers her but behind the scenes footage of Belle Knox crying and being beat and choked by a male porn star prove otherwise.(Beware of graphic content although nudity is blurred.)Click here to see.
The Sex Factor promises a golden ticket to "porn stardom" and we all know what that really means, a golden ticket to a life of STD's, sex trafficking and drug addiction. They also explain that you have to be fearless in the porn industry."You've got to be fearless to be in porn; the first couple of scenes are a little nerve-racking, but I'm going to help these stars gain the confidence they need."
Why would an employee in a California workplace need to be fearless in order to do their job? What is there to fear in porn if it's a "legal" industry?
The show will be viewed online and use social media to pick the favorite contestants and also choose their porn names. This will make the show visible to the youth online. According to New York Magazine, 59% of children under 10 years old are using social media daily and are exposed to hardcore pornography. Her twitter account alone is full if explicit photos and langauge where over 30% of the users are under 18.
But does Belle Knox care about children? She doesn't even care about herself. In the above footage you will see scars from years of cutting herself all over her legs. Now our children will be exposed to her lies about pornography.
This is why we need you, our partners, to join forces with us and help us take this industry down! Fight for our children, fight for the girls that are exploited every single day, fight for those who are addicted to pornography. If you're willing to join hands with Pink Cross and combat this crime against families all over the world head over towww.thepinkcross.org
Help us take the Sex Factor down by signing this petition! Let's protect the kids who are going to be exposed to this show on their social media!