The Maddow Movement
1460
people have signed this petition.
Add your name now!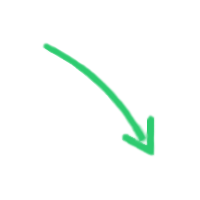 1460

people

have signed.

Add your voice!
Maxine K.
signed just now
Adam B.
signed just now
Dear MSNBC, We the undersigned hereby petition you to waste no time in giving your up and coming political commentator, Rachel Maddow, her own show on your network. We wish to take this opportunity to point out the many and varied advantages to both you and the public, whom you serve as responsible members of the Fourth Estate. These advantages range from the personal to the political, to the financial interests of your fine network! We hope you will consider this small sample of the reasons and advantages of promoting Ms. Maddow to a one hour show with her own time slot. Admiration for Maddow\'s fresh and fearless approach, sparkling intellect, quick wit, and refreshing honesty. Her unquestionable appeal to key demographics. Including the 25-54 demo, which as guest host for the incredibly popular Mr Olbermann (as you undoubtedly know) she recently won, beating O\'Reilly by 100,000 viewers. In the race against competing networks, how can one cable news outlet distinguish itself by appealing to the netroots savvy key demographic of 25-54 year old media consumers Two words: Rachel Maddow. Representation. At this time you have an all male line up. Ms. Maddow would not only serve to represent all women on your network, but also represent the LGBT community, a demographic with massive purchasing power for your advertisers products. Our concern for the overall state of the media in the rapidly approaching post Fox News, post Bush era. As the incredibly popular Mr. Olbermann consistently points out, the influence of Fox News brand of "journalism" as represented by O\'Reilly and Hannity is corrosive to true journalism. It has tainted your entire industry. Adding Ms. Maddow to your lineup cannot help but restore credibility and professionalism to your entire industry. And finally politics and culture. As you well know the nation is fed up with the Conservative and Republican way of doing things and is ready for change. 80% of people polled say we are on the wrong track. For the last ten years the track we have been following has been the Conservative track. George Bush and Fox News have succeeded in setting the national media conversation and framing. Now a change is occurring. News consumers are fed up with the with the Conservative spin that has dominated the news. Since your network has rejected this and started broadcasting the incredibly popular Keith Olbermann to provide a counterpoint, you have no doubt noticed his success....and the increased viewership and profitability of your network! We petition you to continue this trend by promoting Rachel Maddow to her own show. As the nation changes, so must the media...and you can lead that change by promoting Rachel Maddow and putting the second objective, Progressive voice on the air in her own time slot with her own (increased) editorial control. Thus providing our nation with more real, balanced coverage of the news...and, due to Rachel\'s unique and insightful voice and her many fans and admirers, practically guaranteeing a ratings winner! To state the obvious, each of the signatories to this petition represents a viewing household.
Sponsor
This petition is sponsored by http://www.Docudharma.com, a progressive community website.
Links
http://www.docudharma.com/ http://www.docudharma.com/showDiary.dodiaryId=6812 http://www.dailykos.com/story/2008/5/21/18385/1167/705/519993