What we expect Skype and Logitech to do
37
people have signed this petition.
Add your name now!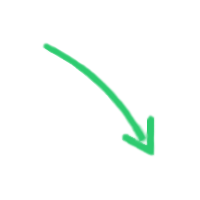 37

people

have signed.

Add your voice!
Maxine K.
signed just now
Adam B.
signed just now
Petition: What we expect Skype and Logitech to do

My girlfriend follows from Amsterdam her daughters last weeks of pregnancy in Chili and now I hear "The Skype doesn't work no more!". Searching for answers I found – like many others – the announcement: "Microsoft ended support for Logitech TVcam June 2016." What?

We buy a very expensive TVcam WITH Skype in it. It's the only thing the thing does, so we can not use it for anything else than Skype. We pay so much money, because this cam can be used without computer. So we have payed for a Skype license for all years to come!
It would be acceptable for Microsoft to decide – like for Windows XP – that we can't get updates anymore after a year without paying for it.
It is unacceptable to CREATE something in the program so none of the TVcams work anymore.
I don't know what kind of "war" there is between Logitech and Microsoft, but the customers should not suffer from that. Least of all THESE customers, most of them elderly people or people who cannot work a computer.
It is a crime to simply cut everybody of without a chance to buy a license or do something to change the system. You can not change what we already bought.
For these vulnerable customers it is even not human to cut them of from their family. What it means to be able to contact your children and or grandchildren far away is of such great value and importance.
It feels like Skype is on strike. For a few days or a week we can accept this. But after 5 weeks this sabotage should stop NOW and a normal solution must be found later in which the customer has a choice.
We remind you that with every Logitech TVcam you sold you probably influence 5 till 10 people that now HATE Logitech, Skype and Microsoft and tell this to everyone they meet. So don't think that the consequences of your actions are only visible in the few forums.
You can still save a bit of your good name by apologizing and taking action now.
1 We demand the people from Skype and Logitech to immediately make the pinging of www.skype.com work again, so Skype on Logitech TVcam will work again.
2 We demand that the people from Skype and Logitech come together and create a good solution for their customers.
3 We – the customers – need at least the choice to for example pay a yearly small fee to use Skype".
We cannot accept Skype to just stop working. That's criminal. We will all sew both Logitech and Skype (Microsoft) if they don't make Skype on Logitech TVcam work again.