The Giving Tree Family Board Petition
13
people have signed this petition.
Add your name now!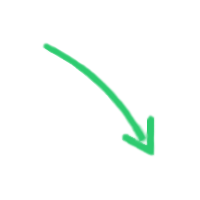 13

people

have signed.

Add your voice!
Maxine K.
signed just now
Adam B.
signed just now
Dear Giving Tree Family friends and board,
In these few years, the Giving Tree Family has grown immensely. We've gone from merely ten kids huddled in the basement of Harrison's house to a whopping 30+ organization that now has to gather in the Community Church of Douglaston because there isn't a basement that can contain us anymore. Instead of having two or three events per year, we now have an event almost every month of the school year. Central to this organization, the idea that has always been core to our growth and development, is our purpose to help spread kindness and happiness to all those who we can reach.
Recently, there have been some situations that have put these values in jeopardy. The Giving Tree Family does not exist to service our own members, but rather the society in need. Our concern for and decision to attend an event should not lie with how many members are able to attend, but rather whether or not this event lies with the core values of The Giving Tree Family. The population of The Giving Tree Family at events such as Long Island Harvest or La Fuerza Unida Inc should not be in question, and we believe it is inappropriate to completely withhold an event due to attendance unless there were specific requirements provided by the host organizer.
At The Giving Tree Family, each and every member has to fulfill his or her responsibility in order for the group to run as a whole. Just as division of responsibility is important, as one person cannot do all the work and make all the decisions by themselves, so is shouldering one's own and contributing to the welfare of the group. We believe a board member's job is to preserve the integrity of The Giving Tree Family and to establish and reinsure that our direction lines up with our core value. Being a board member is not a position of power, but rather the highest position of service to the group. A board member should not have ulterior motives or a lack of service and contribution. We, as the children of The Giving Tree Family, would like to remind the board that we completely rely on your guidance and direction for charity work.
Over the past few years, we have come to recognize that Aunt Sandia has been an integral part of The Giving Tree Family. Although everybody has contributed, we have come to see that we can attribute a large portion of why we are so successful today, to Aunt Sandia's hard work and dedication to our organization. We are all sad to see Aunt Sandia go, and we would like to formally ask for her to reconsider her resignation. Aunt Sandia's continued work for The Giving Tree Family will bring confidence and surety to the members of the organization in its continued existence and righteous direction.
We would also like to ask the current board to eventually preserve a space for a returning Giving Tree member. We recognize that it is impossible for a board member to service The Giving Tree Family eternally. We believe that, because many of us have walked so closely to The Giving Tree Family for so many years, and in addition to that, that many of us would also like to return to The Giving Tree Family after college to continue servicing the organization and bringing our group further into society, we would be suitable for a board member position.
All in all, The Giving Tree Family has been, and will continue to be a wonderful organization. Through the culmination of everyone's efforts, we have come to where we are today. However, there is always room for improvement, and we, the children of The Giving Tree Family, ask that everyone plays their part to continually better the group.