Request for a residents' meeting with Swan and Hera representatives
14
people have signed this petition.
Add your name now!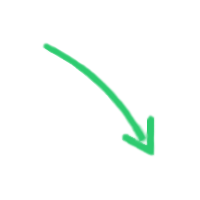 14

people

have signed.

Add your voice!
Maxine K.
signed just now
Adam B.
signed just now
Residents of Chapel Court
4 Crown Drive Romford RM7 0FT
23 August 2016
Swan Housing Group
Pilgrim House High Street Billericay CM12 9XY
Copy: John D Synnuck - Chief Executive Swan Housing Group
Valerie Owen - Board Chair, Swan Housing Group
Hera Management Services
Pilgrim House High Street Billericay CM12 9XY
Copy: Suzanne Wicks - Managing Director, Hera Management Services
Dear Sir/Madam,
Re: Request for a residents' meeting with Swan and Hera representatives
We are writing to you because of our grave concern about Hera Management Services' poor management of our buildings, failure to communicate with residents and its inadequate response to recent criminal and anti-social behaviour of children and others, some of whom are residents in the Oldchurch development. This anti-social behaviour, which has been reported to Hera Management Service and the police, includes vandalism to the lifts, car parking areas, communal gardens and intimidatory behaviour towards many of the signatories of this letter. Furthermore, deficiencies in the security arrangements have led to residents having their mail intercepted, resulting in fraudulent attempts to access their bank accounts.
We also have concerns about the provision of car parking for residents and visitors, including parking for visits from medical practitioners and carers of vulnerable residents.
And finally, we have grave concerns about Hera's failure to provide sufficiently detailed information about service charges since residents first moved into Chapel Court in early 2014.

As a result of this, we, the Residents of Chapel Court, 4 Crown Drive, Romford, RM7 0FT, are writing in a capacity of the Chapel Court Residents Association to request a meeting between the representatives of Swan Housing Group and Hera Management Services responsible for managing the estate at Chapel Court, 4 Crown Drive, Romford, RM7 0FT on one side and the residents of the estate on the other side, for the representatives of Swan and Hera to report on the following issues identified by the General Meeting of the Chapel Court Residents Association as urgent and pressing, and which we consider to be gross misconduct on the part of Hera Management Services and Swan Housing Group:
1. Failure to repair the doors in the building and resolve safety and security concerns
2. Failure to repair the lift for a prolonged period of time (beyond 3-4 weeks) while continuing charging the full service charge amount
3. Insecurely arranged letter box with the post easily accessible by fraudsters
4. Service Level Agreements with Swan and Hera for the communal and flat repairs to be presented and discussed with the residents: we would like a detailed breakdown of Service Charge actuals for the previous two years with a confirmation of the carried out works and procedures
5. Current gas provision and billing to be clarified as there are discrepancies between various the flats in the building
6. Cleaning service concerns
7. Clarify disparity between shared ownership service charge and full ownership service charge, as well as failure of Hera Management to address any concerns by the shared-ownership tenants, including those who staircased to 100% and became full owners
8. Review arrangements for visitor's parking for all Chapel Court residents (particularly as this is currently available to council tenants in Friars Court)
9. Open Q&A session for general observations and other concerns
Please respond to us within one week from a receipt of this letter to agree upon the timing of the requested meeting. The meeting is to take place at the premises of the Swan Housing Association Office at Oldchurch Rd, Romford RM7 0BF not later than by 30 September 2016.
We have also reviewed the recent HCA Regulatory Judgement on Swan Housing Association Limited – L4145, which we believe can be questioned under continuous misconduct in managing the residential property in Oldchurch development, we have undertaken legal consultation, as well as enquired with the Property Ombudsman and will be taking further legal steps if the requested meeting has not taken place by 30 September 2016.
We are copying this letter to Swan's Chief Executive and Chair of Swan's Board, as well as Managing Director, Hera Management Services, given the seriousness of our concerns, and Swan Housing Group's failure to meet the standards that it has publicly set itself with regards to "happy customers" and the importance of Hera Management Services to Swan's overall operation, see http://www.swan.org.uk/home/about-us/mission-value...
We look forward to hearing from you soon.
Yours faithfully,
Residents of Chapel Court, 4 Crown Drive, Romford, RM7 0FT