ONE RANK ONE PENSION FOR OUR SOLDIER - OUR PRIDE
809
people have signed this petition.
Add your name now!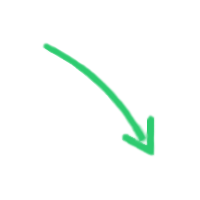 809

people

have signed.

Add your voice!
Maxine K.
signed just now
Adam B.
signed just now
ELECTION CAMPAIGNS/RALLYS/ VIP VISITS - CALL ARMY
FLOOD - CALL ARMY
EARTHQUAKE - CALL ARMY
BOMB THREAT - CALL ARMY
BABY FELL IN D BORING HOLE - CALL ARMY

FACING ENEMY BULLETS AT BORDER LOCATIONS - THEREZ ARMY ALWAYS.
***************************************************
BUT WHEN
OROP GRANT NEEDS SUPPORT - FORGET ARMY....
15th AUGUST CELEBRATION - MANHANDLE ARMY VETERANS
15th AUGUST SECURITY - DECLARE VETERANS THREAT TO NATION
MANY CELEBRITIES HAVE SHOWN THEIR DISPLEASURES ON PORN BEING BANNED BY THE GOVT. BUT PEOPLE BECAME DEAF N DUMB WHEN VETERANS WERE MANHANDLED BY COPS .
THATS THE SOCIETY WE LIVE IN ....

somebody has penned down the fact brilliantly that .....
We recently had the govt ban porn in India causing a major uproar and debate among the intelligensia.
"Talibanization" is what they called it.
"Hands off my porn" was a piece Ms De wrote in one of the leading dailies.

Another incident that took place on the eve of Independence day was the cops in Delhi manhandling the veterans who were peacefully staging a protest, some of them well into their 80s. Security threat, was the explanation that came from the administration.
The irony was that the veterans who stood guard on the borders of this country were now being called a threat.
More appalling was the silence this country's intelligensia chose.
No Sonam Kapoor or no Chetan Bhagat had the gumption to protest as vehemently as they did for Porn.
The politicians had a field day, having booted the oldies. Mr Modi proudly spoke of a United India, thumping his 56" chest for all the good work he did in the last one year and the nation cheered.
So you see, you old fools. No one cares for you. No one bothers if you stood guard on the icy heights of Siachen where your blood froze or in the burning deserts or the ruthless jungles of northeast.
Hey, no one forced you ! You were the one crazy to serve and protect the country of a billion Eunichs !!
We care a hoot about you. Dont expect anything beyond that and dont forget who your masters are.
So shut your gob and forget OROP or whatever stupid demands you have. For, you will get nothing.
You are the horses who have outlived their utility and should be happy that we let you live atleast. Though some of us would gladly shoot you.
You have protect the spineless and the gutless who are happy wriggling in their pathetic excuse called life.
You can go to hell. Many crazy ones like you wait to be the fodder for our ememy's guns and we can always use them.
If you expected a Shobha De to write a piece on you.. maybe, "Hands off my Soldier"...Ha ! You are a fool.
Go home Soldier. We dont need you...We like our Porn better
(Author-unknown)
THATS THE PATHETIC CONDITION OF OUR NATION... OUR SOCIETY ..OUR FORCES....AND OUR SOLDIERS
ITS HIGH TIME WE COME FORWARD TO SUPPORT THE OROP FRATERNITY OTHERWISE NOT A SINGLE MOTHER WILL ENCOURAGE HER SON N DAUGHTER TO JOIN THE FORCES. .
Our soldiers n war widows need our support ...they are begging for their well deserved n earned dues to lead a dignified life.... lets all stand together against the deafening silence of the concerned authorities and make the OROP proposal granted without any delay.
ON BEHALF OF ALL THE LADIES IN OUR OLIVE GREEN FAMILY I WOULD LIKE TO QUESTION OUR GOVERNMENT AND HONOURABLE PM ABOUT THEIR PROMISES MADE ON OROP....
I WOULD LIKE TO STATE THE WE LADIES DONT WEAR UNIFORM BUT WE HAVE THE COURAGE TO STAND FOR THE RIGHTS A SOLDIER DESERVES AND WE ARE WHOLEHEARTEDLY STANDING BY IN SPIRIT WITH THE VETERANS FOR THE GRANT OF OROP .....
ALSO A WRITTEN APOLOGY SHOULD BE SENT TO THE VETERANS BY THE AUTHORITIES INVOLVED IN GIVING THE ORDERS RESULTING IN THE VETERANS BEING MANHANDLED BY THE COPS.