EastBluff HOA Board. Stop Spending Our Money on Meaningless Legal Battles
11
people have signed this petition.
Add your name now!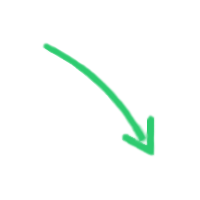 11

people

have signed.

Add your voice!
Maxine K.
signed just now
Adam B.
signed just now
My Name is Matt Menlove. I live at 2800 Catalpa (Corner of Camphor and Catalpa) in the Eastbluff neighborhood. I purchased my home 3 years ago, planned and completed a major renovation of my home. When I bought the home it was bank owned and one of the most neglected homes in the neighborhood. I choose to invest large sums of money into the home to improve it so that my family and I can enjoy it for years to come. In doing so I believe I have increased my property values as well of those of all of my surrounding neighbors. I was very careful to follow all of the HOA rules as they were set out to me. This required 3 separate approvals and fees of about $1,500.
Recently in October, Upon the final days of my remodel as I was working to move my pregnant wife and 3 children into our new home, I received legal notifications from the HOA Board's attorney (We are all paying for this) stating that I could not replace my driveway in the same configuration that it was prior to my renovation. And Threatened me with a Lawsuit if I continued?
The HOA Architectural Guidelines clearly state that Driveways are "exempt items" and do not require HOA approval. Because, I understood that driveways were exempt, I finished my driveway as required to received my final inspections from the city and I moved my family into our home.
Since I have received further threats of Lawsuits from the HOA Board (Spending more of our money) and a request to attend Mediation. This Mediation will cost the Hoa at least $5,000. I estimate that the HOA if allowed will spend at Minimum $10,000 of legal fees on legal fees on this issue. Trying to enforcing something that they do not have the authority to enforce and
The Eastbluff Hoa Board has become too litigious and is too quick to waste our HOA funds on Legal matters that could be handled in other ways. At the same time they are not addressing other important matters.

The HOA board has proven to overreach their powers and are consistently trying to enforce matters that are not in their power to do so, neglecting real issues that need to be resolved (Coyotes / Burglaries / Security Etc....) . Eastbluff is a neighborhood that is very special. We love it and love out Neighbors. The property values are low compared to surrounding neighborhoods. Our HOA fees are low. Eastbluff is a great place to live. We are in a time of transition. Many new families are attracted to this neighborhood and the more that we get the reputation of having a difficult HOA to work with then the less desireable it will be to live here. (One that is overly litigious) As we attract and allow families to move in and improve their properties we create higher property values for all members of the Eastbluff Community.
Were you aware that the HOA Board has nominated a committee to revise the Architectural guidelines? These new guidelines will affect all of us and our property values. This needs to be looked at very carefully.
Were you aware that to date all of the individuals on that committee have no architectural experience? (No Architects? No Builders? )
Were you aware that the only way to be nominated for this committee is to be nominated by a member of the HOA Board?
Please sign this petition to ask the HOA Board to drop this Lawsuit, Stop spending legal fees on things they cannot enforce, and revise the architectural committee by appointing at least 50 % of the members to be individuals with Architectural experience.
Feel free to reach out to me if you have any questions
mattmenlove@gmail.com