Fight back to stop Kingston councils money making scam on issuing penalty charges
599
people have signed this petition.
Add your name now!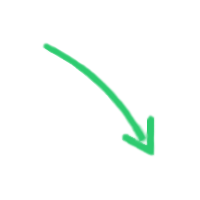 599

people

have signed.

Add your voice!
Maxine K.
signed just now
Adam B.
signed just now
Residents furious about Surbiton Crescent fines
This is the time to stop Kingston council's money making scam on issuing penalty charges to the vehicles crossing surbiton cresent between junction with Anglesea road and Surbiton Road.
http://www.thisisourtownkingston.co.uk/residents-f...

Council says this is a trial closure "The trial closure between Anglesea Road and Surbiton road is part of the Go Cycle programme and has been designed to help speed up bus journeys and improve safety for cyclists and pedestrians"
If this is trial closure council should issue warning notice to the vehicle crosses first time. not the penalty charges.
Lets fight back now!
please sign this petition and share this among your online groups.
-----------

Please refund money made due to trail closure/restriction at Surbiton Crescent

The traffic restriction at Surbiton Crescent between Anglesea Road and Surbiton Road is not driver friendly and the outcome of crossing that section is a blow to the innocent driver.
The following are the reasons I think the signage is not adequate
1. I do not believe anyone would willingly break a rule knowing they would be penalized by the PCN/council.
• Please see the link below to see the number of vehicles crossing this section within a 15-minute period https://youtu.be/9VCVGS9HUGk

2. The restricted access sign should be clearly highlighted to alert drivers.
• If one is a local resident, I believe they would pay less attention to smaller signs as they are familiar to these routes. Clear, distinct and high-contrast signs should be put up for temporary road closures
• Usually, if there are road closures or diversions, there would be signs along the road alerting drivers to these. There should be clearly visible signs along the road at several places. In addition, signs should show where to divert the traffic clearly. In this case, there weren't clear instructions.
3. This was meant to be a trial restriction. The council cannot use permanent road signs to indicate trial closures. Instead, there should be signs for temporary diversions and route closures for motor vehicles as in http://eurouwins.com/symbol/index.html
4. This traffic restriction is to allow only for buses and taxis.
• That section should be treated as bus route. If so, where were the red road markers with bus road sign on it?
5. Vehicles crossing the trial restriction or trial closure for the first time should not be penalized. PCN should deliver warning notices letter for first time offenders as far as the trial restriction is active. Penalty notices should only be served to drivers who cross the gate after having received a warning notice for the first crossing. PCN can check the vehicle details on the database for repeat offenders.
What we are expecting from the council:
• Kindly refund the money the council has earned where drivers cross the area first time on this trial closure/restriction
• Issue warning notices to the drivers who cross the first time during trial closures as this would encourage and caution drives not to cross this area again. This would be more principled and just than what council now enforces
• Post clear temporary closure signage to prevent innocent drivers being unjustly penalized
I hope this is the last trial or experimental project by Kingston Council, where funds are illegally collected from residents via penalty charges by unwarranted means. I believe the Council can raise its required funds for its projects from other responsible sources.

I am bit anxious that Kingston council will repeat similar trial or experimental money making model to fund future projects when council struggling to get enough funding from responsible sources.