Please sign to end criminal negligence and worker deaths / Signez pour stopper la négligence criminelle dans la mort de travailleurs
1563
people have signed this petition.
Add your name now!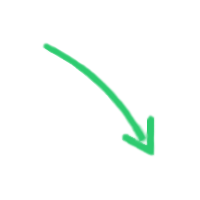 1563

people

have signed.

Add your voice!
Maxine K.
signed just now
Adam B.
signed just now
(Texte français plus bas)
On March 23, 2016, Olivier Bruneau died at a Claridge Home construction site in Ottawa. He was at the bottom of a 120 feet deep excavation pit, when a block of ice fell from the wall above, hit him and caused his death. Read full story here.

Even though ways to eliminate hazardous situations on worksites are known and readily available to contractors they neglect them; putting profits ahead of worker safety.
Every year, 1000 workers die from work related accidents in Canada. On average, the Department of Justice lays criminal charges in only one in these cases per year or 0.1% of the time. It is hard to believe that contractors, in 99.9% of these other cases, have taken all the necessary steps to prevent the accidents, absolving them of all liabilities. People die in workplace accidents because steps to avoid the accidents were not taken.
The abysmally low rate of criminal prosecutions stems from the lack of training for police investigators and Crown prosecutors and the very limited resources at their disposal. The Ottawa Police Service is currently carrying out a criminal investigation in Olivier Bruneau's death. This is a first for these investigators.
Full enforcement of the Criminal Negligence Act would make workers safety a top priority for contractors. The perspective of a jail sentence would get their full attention and they would take the steps needed to avoid fatalities and maintain safe worksites.
This is why we ask the Department of Justice to:
1. Take the necessary steps to increase the rate of Criminal Negligence charges in work related accidents causing death;
2. Provide investigators and Crown attorneys with the training, tools and experts needed to fully enforce the Criminal Negligence Act in work-related accidents causing death;
3. Adopt a Zero Tolerance policy when it comes to worker safety by firmly enforcing the Labor Safety Act and the Criminal Negligence Act.
Contractors will only start making worker safety a priority when the Department of Justice starts taking worker safety seriously.
Please sign the petition and help save a worker's life.
(English version above)
Le 23 mars 2016, Olivier Bruneau est décédé sur un chantier du promoteur immobilier Claridge Homes à Ottawa. Il se trouvait au fond d'un site d'excavation quand un bloc de glace qui s'est détaché de la paroi, haute de 120 pieds, l'a heurté et a causé sa mort. Voir le reportage complet ici

Bien que les moyens concrets pour éliminer les situations à risque soient connus et disponibles, les entrepreneurs négligent leur application, favorisant les profits au détriment de la sécurité des travailleurs.
Chaque année au Canada, 1000 travailleurs décèdent des suites d'un accident du travail. En moyenne, le ministère de la Justice du Canada n'entame qu'une seule poursuite criminelle par année, soit dans 0,1% des cas. Est-ce que, dans 99,9% des cas, les entrepreneurs avaient pris toutes les mesures requises, les libérant ainsi de toutes poursuites criminelles? Personne ne peut croire à cette hypothèse. Quand des gens meurent d'accidents du travail, c'est que les mesures pour éviter de tels accidents n'ont pas été appliquées.
Le taux de poursuites criminelles est quasi inexistant parce que les enquêteurs et les procureurs de la Couronne manquent de formation et ne disposent pas des ressources nécessaires pour examiner ces dossiers. Le service de police d'Ottawa mène présentement une enquête criminelle dans le dossier d'Olivier Bruneau, ce qui constitue une première pour ces enquêteurs.
Une application ferme de la loi sur la négligence criminelle ramènerait au premier plan la sécurité des travailleurs. La perspective d'une peine de prison retiendrait toute l'attention des entrepreneurs. Ceux-ci prendraient alors tous les moyens pour éviter le pire en maintenant un environnement de travail sécuritaire.
C'est pourquoi nous demandons au ministre de la Justice :
1. De prendre les mesures appropriées pour augmenter le taux de poursuites pour négligence criminelle dans les dossiers de décès découlant d'accidents du travail;
2. De fournir aux enquêteurs et aux procureurs de la Couronne la formation, les outils et les experts pour appliquer pleinement la loi et prévenir la négligence criminelle en matière d'accidents de travail.
3. D'appliquer une politique de Tolérance Zéro dans les dossiers de sécurité des travailleurs en faisant pleinement respecter la loi sur la sécurité des travailleurs et la négligence criminelle.
Lorsque le ministère de la Justice prendra au sérieux la sécurité des travailleurs, les entreprises en feront leur priorité.
Signez la présente pétition : vous contribuerez à protéger la vie d'un travailleur.
#Justice4Olivier