Install Outdoor Warning Sirens to Keep Shell Knob's Community SAFE!!
10
people have signed this petition.
Add your name now!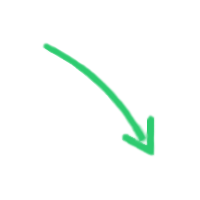 10

people

have signed.

Add your voice!
Maxine K.
signed just now
Adam B.
signed just now
We the people of Shell Knob, MO township are urging Barry County officials to help ensure our communities' safety by installing and deploying tornado and sever weather alert sirens in our area. Sadly, there is no nationwide requirement for tornado sirens. The National Weather Service issues watches and warnings, but it is up to the local governments to have a community readiness system in place for their citizens (which we currently do not have). Since we are one of many areas of the country that are frequently impacted by tornadoes and other severe weather, many people rely heavily on tornado sirens to alert them to immediate danger.
We also have other very important factors to consider here when exploring the need for these sirens; we have very few "tornado shelters" to flee to in the township, a high percentage of people in the area live in trailer homes or live in homes with inadequate shelter and we need these alerts ASAP, currently we can only rely on our cell phones or televisions to prepare us- which is NOT enough!
According to Sentry Siren, outdoor warning sirens, known to most people as weather sirens or tornado sirens, are the most effective way to communicate during dangerous weather conditions and other emergencies. This is true across the United States, and especially so in tornado-prone states.
Why Outdoor Warning Sirens?
These days, with municipal budgets tightening, we often hear the question, "Don't people track storms on television or their cell phones? Do we really need a weather siren too?" while things have certainly changed, the need for reliable outdoor warning sirens has only grown. In the event of an emergency, severe storm, or tornado, sirens provide alerts even when electricity goes out and cellular towers go out of service – click here to read about cases like this (http://www.sentrysiren.com/emergency-warning-should-be-an-integrated-effort/). In many situations, the weather siren works with the television or text alerts to reinforce the need to take precautions. In the event of a serious event with electrical and cellular disruption, your tornado siren may be the only alert keeping your community safe!
Recent tragedies across the country have highlighted the need for diversification and redundancy in a community's emergency warning and notification system. Some communities have opted to forgo traditional emergency notification methods, such as warning siren systems, and have relied on land line phone and cellular telephone-based communication methods like reverse 911 calls and text messaging. While reverse 911 systems and data services should play a role in communicating emergency information to the community, relying solely on these systems can be dangerous, even deadly!
A precursory Internet search on the topic uncovers shocking results. Accounts of disasters in Colorado, Massachusetts, New Jersey, Oregon, Virginia, and Arkansas, to name a few, demonstrate the importance of maintaining a big-picture perspective when it comes to protecting your community from emergencies. When an emergency strikes, the information needs to be communicated in as many avenues as possible. If you are in your home standing next to your phone, then a reverse 911 system may suffice. But what if you're out playing golf, riding your bicycle, shopping, swimming, fishing, walking your dog, or virtually any outdoor activity? What if you aren't home? What if you don't have your phone? What happens if the reverse 911 system fails altogether, as was the case in Benton County, AR when a tornado struck, and the community's reverse 911 system contacted only 7 of 84,000 registered phone numbers? Yes, you read that right – 7 out of 84,000. For those of you with your calculators out, that is .008%. Not good enough by a long shot. (SentrySiren.com).
Our community (Shell Knob) should not be forced to solely rely on phone-based communication methods. Outdoor warning siren systems play a critical role in giving us the warning we need in order to take care of ourselves and our loved ones.
If you are in agreeance with this petition, please sign here and share with all and anybody you know who lives here! We need as many signatures as possible!